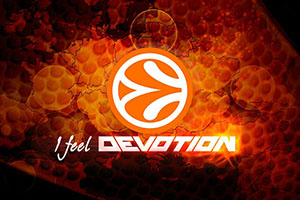 There may have been a few dead-rubbers and supposedly dull games on Thursday night in the Euroleague but the games turned out to be hugely exciting for the fans that tuned in or attended at the arenas across the continent. A number of Top 16 places were confirmed and there may be even more places confirmed before the weekend is out.
Group A
There was just the one game in Group A on Thursday but the reigning champs possibly found some redemption.
Real Madrid 80 – Fenerbahce 73
With two games left in the regular season, Real Madrid may still be bottom of Group A (for now) but they'll be feeling slightly more confident of making it to the Top 16 after this home win on Thursday night.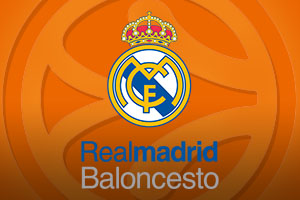 The reigning Euroleague champions moved up to a 3-5 record and they know that their next game against FC Bayern Munich will be a huge match with respect to their Euroleague hopes for the rest of the season. In one sense, Madrid were fortunate to be facing Fenerbahce, a team who were already assured of their place in the Top 16. This loss leaves the Turkish side with a 6-2 record but they retain first place in the group.
There was a very strong finish for the Spanish giants to clinch the win and Sergio Lull grabbed all of his 17 points in the last 16 minutes of the match. Gustavo Ayon served up 11 points in the game while Felipe Reyes provided 13 points for the winners. Jan Vesely shone for the away team with 20 points while Bobby Dixon provided 15 points in defeat.
Group B
There are now three teams qualified to the Top 16 in Group B with all of this week's games taking place on the Thursday evening.
Cedevita Zagreb 75 – Anadolu Efes Istanbul 81
A strong run in the last quarter ensured that Anadolu bounced back from trailing by 10 points late on for this massive road victory. With this win, the team from Istanbul had did their job and then had to wait to hear the final score from Greece to know if they had done enough to book a spot in the Top 16.
This result sees both teams on a 4-4 record and the head to head is level as Cedevita won by 6 points in Istanbul earlier on in the campaign. Dario Saric provided 16 points and 10 rebounds for a double-double. This would have been particularly sweet for Saric as it was the first time that he returned to his home country as an Anadolu player. Derrick Brown provided 12 points and Jayson Granger provided 10 points in the win, as did Jon Diebler. For Cedevita, Miro Bilan offered up 18 points and 8 rebounds while Jacob Pullen provided 17 points for the home team.
Laboral Kutxa Vitoria Gasteiz 92 – Limoges CSP 56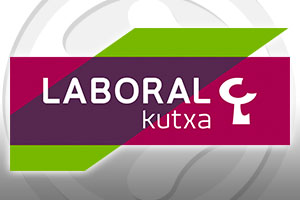 This convincing home win was enough to put a smile on the face of Laboral fans but like the Anadolu supporters, they would have to wait until later for the result from Greece to know if their team had booked their passage into the Top 16. It was a convincing win for this hosts who never trailed at any points and who now have a 5-3 record. The French champions have endured a tough time in the Euroleague this season and they have a 2-6 record.
Darius Adams provided 23 points for the winners, Toko Shengelia provided 11 points and there was a double-double for Ioannis Bourosis with 10 points and 10 rebounds. For the losing side, Leo Westermann offered up 14 points and Matt Gatens served up 9 points.
Olympiacos Piraeus 73 – EA7 Emporio Armani Milan 63
Given that Olympiacos had already qualified for the Top 16, they would have been forgiven for thinking that this game was a chance to relax. However, there were two other teams hoping for a home win and Olynpiacos duly delivered. This result means that Anadolu Efes Istanbul and Laboral Kutxa Vitoria Gasteiz are all booked up with respect to the Top 16. Cedevita are likely to join them there but they still need to confirm this.
The hosts moved on to a 7-1 record and have a two win lead with two games to go while Pallacanestro Olimpia Milano fell to a 2-6 record. Milan weren't helped by the fact that Alessandro Gentile was missing once again but they will need to grab a double digit win next week to stay in the hunt of a top 16 place.
DJ Strawberry provided 16 points, Nikola Milutinov offered up 12 points and Georgios Printezis provided 9 points and 8 assists. For the losing team, Jamel McLean nabbed a double-double with 11 points and 10 rebounds while Krunoslav Simon provided 9 points in the defeat.
Group C
Group C had just the one game on Thursday night but it was a massive match with respect to the race for the Top 16.
Zalgiris Kaunas 74 – Pinar Karsiyaka Izmir 52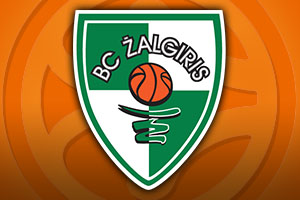 This win sees Zalgiris move to a 4-4 record in the Euroleague and depending on results on Friday night, they could be celebrating a spot in the Top 16 by the weekend. The hosts moved clear in the second quarter with a 12-1 scoring run and although Pinar tried to rally, it was a very comfortable and confident win for the team from Kaunas.
Mantas Kalnietis provided 17 points, Brock Motum offerd up 12 points and Lukas Lekavicius was able to deliver 11 points from the bench. Justin Carter was the key player for Karsiyaka with 13 points while Juan Palacios provided 111 points and Colton Iverson offered up 10 points. Pinar are now sitting with a 2-6 record and they are reliant on other teams to keep them alive in the Euroleague.
Group D
The games on offer on Thursday may not have seemed too enticing, the bottom two teams and two teams who had already qualified, but there was a great deal of excitement on offer on Thursday in Group D.
Dinamo Banco di Sardegna Sassari 74 – Maccabi FOX Tel Aviv 76
You don't always need the best teams to play to get a competitive basketball match as these two teams in Group D showed. The hosts are still winless, sitting with a 0-8 record now but they came close to finally breaking their duck. Maccabi move in to a 2-6 record in the group and they still hold ambitions of progressing to the Top 16.
Sylven Landesberg grabbed 19 points for the winners, Guy Pnini offered 16 points and Taylor Rochestie served up 14 points for the away team. The hosts were boosted by MarQuez Haynes who offered up 26 points, Jarvis Varnado provided 19 points, Christian Eyenga offered up 13 points and Joe Alexander served up 19 points for the hosts who were without David Logan.
Haynes pulled the game back to two points with less than forty seconds on the clock and when Taylor Rochestie fluffed a three point shot, Sassari had a chance to grab a win but Joe Alexander couldn't convert from the arc.
Brose Baskets Bamberg 88 – CSKA Moscow 100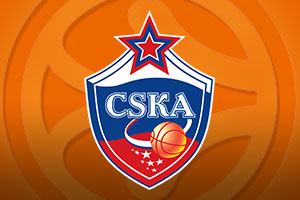 In a game between two teams who were already qualified, the Russians grabbed an away win and moved on to a 7-1 record. The German side fell to a 5-3 record but they'll still be happy with their current placing in the group. Nando De Colo offered 27 points and 11 assists with a massive double-double while Cory Higgins provided 23 points. Kyle Hines offered up 17 points and Nikita Kurbanov served up 12 points and 10 rebounds.
The hosts were boosted by Nicolo Melli delivering 16 points, Daniel Theis offering 15 points, Janis Strelnieks provided 13 points while both Brad Wanamaker and Darius Miller grabbed 12 points in the loss.