Regular Season Reaches Its Conclusion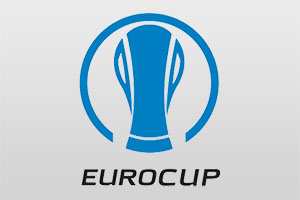 Group D is the only group with all four qualification spots secured leaving every other group with one space left. This means on Tuesday and Wednesday of this week, five spots will be confirmed, so there is sure to be a great deal of action and excitement on offer in the Eurocup this week.
There are only two games taking place on Tuesday which means that Wednesday is the night for action and excitement, not that you should overlook the two games taking place to tip-off the week of European basketball betting.
Group C
SLUC Nancy v Ratiopharm Ulm
Three teams are still in contention for the final qualifying spot in Group C and two of them clash on Tuesday. If the away team wins, they take the final spot. If the hosts win, they will go above the away team and then they have to wait until Wednesday to see where they finish. For Nancy to qualify for the Last 32, they need to win and then hope Proximus Spirou Charleroi loses. With Charleroi visiting Valencia, who hold a 9-0 record, there is still hope for both teams playing on Tuesday.
Nancy, currently with a 2-7 record, are favourites for the tie with Ulm, who have a 3-6 record at the moment. Take SLUC Nancy at -3.5 at odds of 1.90 in this game. For the Over/under market, look to go UNDER 156.5 at odds of 1.90. Bet Now!
Group D
Aris Thessaloniki v Banvit Bandirma
Four teams have already qualified from Group D but all of these teams can still win the group, and these two teams are right in the mix. If the hosts win, they improve their 6-3 record, and finish top. A Banvit, on a 5-4 record, win will initially open the day for Unics Kazan to top the group but if Kazan loses out to Trabzonspor Medical Park, a whole host of combinations come into play and any one of the top four teams could clinch the top spot. Tuesday and Wednesday will be nights to have your calculator handy!
Given that an Aris win makes it all academic, opt for Aris Thessaloniki at -3, at odds of 1.90. In the Over/Under market, look to go OVER 151.5 at odds of 1.90. Bet Now!
16 December 2015 Eurocup Regular Season Group B – ALBA Berlin v Enel Basket Brindisi
The hosts know that a win places them into the Last 32, and they'll be delighted to see that they are facing a team with a 1-8 record. The thing is though; both teams are on a very poor run of form. Berlin have lost their last four games in a row, sitting with a 4-5 record while Brindisi have lost their last 3 games, with an average of more than 20 points per game. If ALBA lose, they can still qualify if MHP RIESEN Ludwigsburg defeats Le Mans Sarthe Basket but it is in the Germans team own hands at home, so they should have enough about them to finish the job.
With this in mind, you should be looking to take ALBA Berlin at -13.5 at odds of 1.90. Anyone looking for the Over/Under market in this game, should look to go OVER 154.5 at odds of 1.90. Bet Now!
16 December 2015 Eurocup Regular Season Group F – Krasny Oktyabr Volgograd v Hapoel Bank Yahav Jerusalem
Hapoel have a 4-5 record and are sitting in fourth place in the group. A visit to Volgograd where the hosts have a 1-8 record should give them a chance of progressing but isn't even just about winning, the other results will come into play. This is because AEK Athens have a 4-5 record and are on the heels of Hapoel. Basically, the result of the Nizhny Novgorod and Halatasaray Odeabank Istanbul game will go a long way to deciding the group.
For Jerusalem to qualify, they need to win their game and then hope Nizhny win. For AEK to qualify, they need to win their game and then hope that Nizhny or Jerusalem loses. This means that there is plenty to play for in the game.
Hapoel will surely be fired up for this one so take them at -13.0 at odds of 1.90. For the Over/Under market for this game, opt to go OVER 165.5 at odds of 1.90. Bet Now!