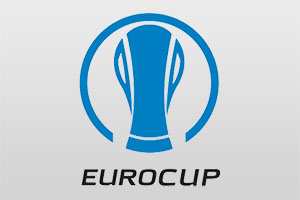 With two rounds in the bag, this week sees the Last 32 starting to take shape and any team who is toiling for wins at this point will find that their campaign may be starting to roll away from them. This means that there is plenty to play for in this midweek.
There are four games taking place on Tuesday night, so there is some choice for basketball betting fans wanting an early start with the Eurocup this week.
Group I
PAOK Thessaloniki v EWE Baskets Oldenburg
Both teams come into this game with a 1-1 record and even though Oldenburg have yet to win in Greece, they will think that this a good chance to do so. However, the hosts will take great comfort from the fact that the away team has allowed most points in the Last 32 so far, an average of 93.5. Then again, Oldenburg will state that they are the fourth-best scoring team in this stage of the competition so far, with an average of 88 points per game, so this looks like being an open game.
The hosts are favourites and taking PAOK Thessaloniki at -4.5, at odds of 1.90, is likely to be a decent bet for Tuesday evening. When it comes to the Over/Under market, look to go OVER 155.5 at odds of 1.90. Bet Now!
Valencia Basket v Limoges CSP
The hosts are 2-0 in the Last 32 so far and they take on the French champions who currently have a 0-2 record in the Last 32. It has been a grim season for Limoges CSP so far this campaign and this game sees new head coach Dusko Vukosevic in charge. The form of the Spanish side has been phenomenal so far this campaign, standing at 28-0 in the Eurocup and domestic duties but they have also scored a lot of points. They are averaging 93 points and 22 assists so far in the Eurocup and they'll be expected to deal with Limoges on Tuesday night.
The hosts can be found at -14.5 at odds of 1.90 and for the Over/Under market, you should be looking to go OVER 155.5 which is available at odds of 1.90. Bet Now!
Group J
ALBA Berlin v Aris Thessaloniki
With no away wins in Group J so far, all four teams have a 1-1 record going into the action on Tuesday night. In the clash in Berlin, Aris know that they hold the upper hand against the hosts. The sides have met 6 times in the past and Aris hold a 5-1 record, with the hosts only win occurring 20 years ago.
However, ALBA Berlin are playing well and their offensive record is worthy of praise. They have three players averaging over 15 points per game so far this campaign and it is this aspect that the home fans are pinning their hopes on.
Take ALBA Berlin at -7.5 at odds of 1.90 and for the Over/Under market, look to go OVER 146.5 which can be found at odds of 1.90. Bet Now!
EA7 Emporio Armani Milan v Neptunas Klaipeda
Milan come into this game on a high on the back of a 95-54 win over Aris, which was the second biggest margin of win in the Last 32. Milan also have a strong defence, and they face Neptunas, who have achieved the lowest Last 32 score of 65.5 points per game so far.
The hosts are strong favourites and can be backed at -11.5 at odds of 1.90. With the Over/Under market in mind, you should look to go OVER 152.5. Bet Now!
Group M – Wednesday 20th January
Maccabi FOX Tel Aviv v Unics Kazan
Group M throws up an interesting match in Tel Aviv as two teams with a 2-0 record square off against each other. These two teams haven't played against each other before so there is a lot of intrigue about this one. Maccabi FOX Tel Aviv are yet to lose in the Eurocup, although this is their initial season in the tournament. Quino Colom has been an integral player at the start of this campaign and he has bagged the MVP award for the opening two weeks of the Last 32. Keith Langford has averaged 20 points per game for Unics Kazan and he is a former Maccabi player with plenty to prove in this game.
This is likely to be the game of the night on Wednesday so if you are interested in some great basketball action; this is the Eurocup game for you. Maccabi are favourites for this game and you'll find them available at -3.5 at odds of 1.83. Bet Now!