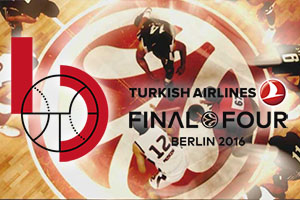 While you always hope that title matches are classic games, it is understandable that this isn't always the case. There is so much at stake and the fear of losing can sometimes cripple teams to the extent that they play within themselves. This wasn't the case on Sunday night in Berlin as CSKA Moscow managed to come out on top in a classic game which saw the team take their 7th Euroleague championship against Fenerbahce.
What definitely wasn't a surprise was the fact that Nando De Colo managed to deliver a big performance and the fact that he grabbed 8 from 8 at the foul line in the course of overtime was a big factor in the Moscow side taking the win. De Colo picked up 10 points in overtime and with 22 points over the course of the game, he was a worthy winner of the MVP at the Final Four. As has been the case over the course of the campaign, Milos Teodosic supported De Colo in great style, providing 19 points and 7 assists in the win. Kyle Hines managed to grab 15 points, Cory Higgins provided 12 points in the triumph, Andrey Vorontsevich offered up 11 points and captain Victor Khryapa notched 10 points that played a role in seeing him lift the trophy.
Fenerbahce Istanbul 96 – CSKA Moscow 101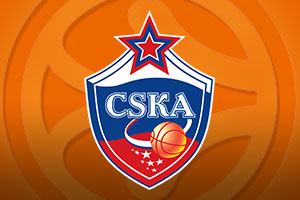 The Turkish side were trailing by twenty points at the break, the half-time score being 30-50 but staged a second half fightback that so nearly led to glory. Bobby Dixon managed to grab 17 points and he was supported ably by Ekpe Udoh who grabbed a double-double with 16 points and 11 rebounds. Pero Antic and Luigi Datome also grabbed 16 points and Kostas Sloukas provided 10 points in the win.
It was a thrilling final minute in the game when Bobby Dixon grabbed a three point shot with 43 seconds on the clock, levelling the game out. Sloukas then grabbed two points to push the Turks into the lead but with the last possession of the game, the Russian captain grabbed the points that saw the game all-square at 83-83, taking it into overtime.
The Russians were on the attack from the start and after a triple from Sloukas, they were in control but never so far ahead that they could relax. The final minute saw CSKA Moscow hold possession well and De Colo popped up at the right times to lead the Moscow side to their 7th Euroleague triumph.