Every player has a part to play when it comes to winning basketball games, but there is no doubt that a great deal of interest falls on the players that grab points. This is the key differential between winning and losing games and the Euroleague acknowledges this every season. In the build-up to the Final Four games, a number of awards are handed out in a big event on Thursday the 14th of May and there is a worthy winner for the Alphonso Ford Top Scorer award.
2014-15 Alphonso Ford Top Scorer Trophy: Taylor Rochestie of Nizhny Novgorod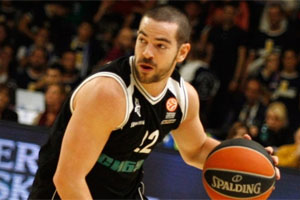 This is the sole award given out based on statistics alone and with an average of 18.9 points over 21 games this campaign, Taylor Rochestie is a very worthy winner. He has reached double figures every single time he has played this campaign, and has scored in the 20's on 8 separate occasions. His best night saw him grab 20 points and in his third Euroleague campaign, there is a feeling that Rochestie has finally grown into a big player.
One of the ways in which a player can mark themselves out as being a real points scorer is when they do it away from home and this is exactly what Rochestie achieved. He offered up 16 points in Kaunas in an away game against Zalgiris and he then managed to offer up 23 points against Real Madrid away from home. Even in a home loss to Anadolu Efes, Taylor bagged 19 points and then 24 points on the road against Unics Kazan indicated he was a player with a touch of consistency.
Rochestie managed it at home and away
He really introduced himself with 29 points against Dinamo Banco di Sardegna Sassari in the 82-89 win on the road in November. Another big showing against Real Madrid, with 22 points allowed him to end the regular season in great form and he held the league best average of more than 20 points. Some people felt that Rochestie would drop off in the Top 16 but he maintained his form, grabbing big scores against a number of teams.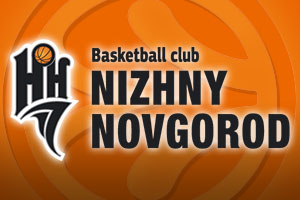 There were 24 point outings against Unicaja in Malaga and against Laboral Kutxa in Vitoria while there was also 22 points in Moscow against the extremely strong CSKA. With 21 points in home games against Emporio Armani Milan and CSKA Moscow, Rochestie was able to score when his team needed it in a season when Nizhny surprised quite a few people.
This is the first time that the award has been won by a team from the VTB League and he is the 9th winner since the award was introduced back in 2005. Rochestie joins names like Igor Rakocevic, Bo McCalebb, Marc Salyers and Charles Smith.
The trophy is named after Alphonso Ford who sadly passed away of leukaemia in September of 2004. The player had two great seasons in 2000/01 and 2001/02, when he was the top scorer in both campaigns. He was also the top scorer for Siena in 2003, as the team reached the Final Four in their first campaign in the Euroleague.