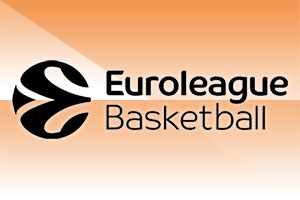 Without noisy crowds roaring a team on, home court advantage might not be what it used to be in the EuroLeague. However, you won't see any team slacking off in the pursuit of home-court advantage with the regular season closing off.
There are a few things to settle this week, which means European basketball fans have a lot to enjoy. You also have a few things which make the games even more interesting for European basketball betting fans!
Milan are pushing for home-court advantage
There is a massive game to come on Friday night. AX Armani Exchange Milan, who hold a 20-13 record, welcome Anadolu Efes Istanbul, with the Turkish side holding a 22-11 record.
The away side already has home-court advantage and they know if CSKA wins one of their last two home games, they will not be able to catch them. This means Anadolu will finish third, which might lessen their fire in Milan on Friday night.
However, the hosts know they need a win to book that advantage. They also know that if they lose, they could finish as low as seventh.
Milan have endured a tough time of late in the EuroLeague. The Italians have only secured one win in four game. This means they should be looking for an upturn in their fortunes before the Play-Offs, regardless of looking to book a spot in the home-court advantage spaces.
Also, if Anadolu end up in third spot and Milan finish sixth, these two teams will meet again soon, so there is an incentive to get one over their rivals as an early psychological boost.
FC Bayern Munich are on standby
Bayern are the first German team to qualify for the Play-Offs (ever), so they have achieved a lot this season. However, if both Fenerbahce and Milan lose, the Germans have a chance of claiming home-court advantage in the next round. Okay, they travel to Barcelona to take on the regular season group winners, but this might be the best time to face the Catalan club.
The hosts are 24-9 for the season, while Bayern are 20-13. There is a chance these teams will meet in the Play-Offs, so again, there is an opportunity to sneak an early psychological advantage.
Things change quickly in the EuroLeague, so we might not get the high drama that is potentially on show this week. However, no matter what is at stake, there is sure to be a lot to love in this week's regular season finale.