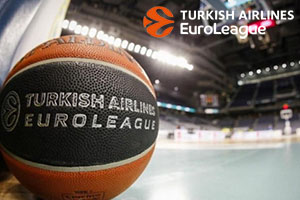 In an extremely busy week of EuroLeague action, we have a lot of Tuesday night games to look back on, and a couple of Wednesday evening games to look forward to. It is always best to look ahead, so we will start with the previews of the action still to come.
AX Armani Exchange Milan vs. Fenerbahce Beko Istanbul
The Italian side have triumphed in their last six homes and have a 10-4 record at home this season. They will be keen to extend this record in this match, which they enter with a 17-9 record. Fenerbahce were on a 10-game winning run, but that came to a close last week. They will be looking to get back to winning ways, enhancing a 15-11 record which would see them narrow the gap on Milan.
TD Systems Baskonia Vitoria-Gasteiz vs. Olympiacos Piraeus
With both these teams just outside the Playoff Zone, this Wednesday night game is crucial for both. The hosts have a 13-13 record, but enter this match having won four games in a row. Conversely, the away side enters this matchup on the back of six defeats in a row. Olympiacos hold an 11-5 record so far this season, but have achieved more wins than losses on the road so far.
Zenit St Petersburg 87-71 ALBA Berlin
The hosts were down by more than 10 points in the second half, but they rallied and moved to a 16-10 record. Berlin will rue their collapse in this match, squandering a 43-48 half-time lead, and the Germans now move to a 9-18 record.
Khimki Moscow Region 78-77 Real Madrid
Khimki stopped a 17-game losing streak, and moved to a 3-23 record after this stunning late win against Real Madrid. Alexey Shved was on top form, grabbing 22 points and being involved right at the death to win the game. Madrid are in a bad run of form, losing five in eight games, and their record now stands at 16-11.
Anadolu Efes Istanbul 99-83 Valencia Basket
The Turkish side have kept their winning run going and even though they were trailing at times, they led at half-time, and saw the game out for a 16-10 record. This is the fifth game in a row that Anadlou have won, while the Spaniards now hold a 14-13 record. For now, Valencia are just outside of the Playoff zone.
Zalgiris Kaunas 85-75 LDLC ASVEL Villeurbanne
A strong win for Kaunas brought the ASVEL bandwagon, featuring six wins in a row, to a shuddering halt. The hosts now move to a 15-12 record, and this is their seventh win in a row at home. The away side drop to a 12-15 record.
Panathinaikos OPAP Athens 77-85 FC Barcelona
The Catalan side now have a 19-8 record and remain at the top of the EuroLeague table. It was a game where Barcelona looked comfortable from early on, and although they never raced away with victory, they never looked like losing out. The hosts fall to a 9-16 record, in what has been a miserable campaign.
Maccabi Playtika Tel Aviv 80-84 CSKA Moscow
The Moscow side remain in second place, with this win moving them to an 18-8 record. The hosts have now lost four games in a row, and they are toiling with a 10-15 record for this campaign.
Crvena Zvezda mts Belgrade 76-78 FC Bayern Munich
A late rally pushed Bayern over the line in Belgrade, with the German side now enjoying a 17-10 record. Belgrade are already eliminated from the Playoff hunt, and it was another frustrating night for the hosts who sit on a 7-19 record.