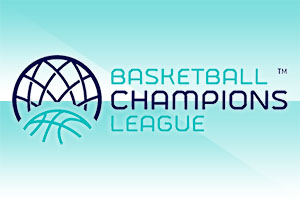 You can hardly move for European basketball games this week. If you love betting on European basketball games, you have more than enough games to look out for.
As you'd expect at Round 5, there is a lot to be decided this week, while some teams are desperate to take matters to the final week.
Tuesday 30th March scores
Tofas Bursa 90-79 Pinar Karsiyaka
Igokea 77-75 Hereda San Pablo Burgos
Casademont Zaragoza 105 – 88 Dinamo Sassari
Brose Bamberg 80 – 91 ERA Nymbuk
Wednesday 31st March games
So, focus turns to Wednesday night, and the Tuesday night scores give some of these games an additional edge.
The Hapoel v Happy Casa game is now vital after Pinar slipping up to bottom side Tofas. The winner of that game will plant themselves at the top of Group I. Also, the final round of games in that group sees Pinar and Happy Case face each, so Hapoel know one rival will definitely lose in the final round.
VEF Riga vs. Lenovo Tenerife
Türk Telekom vs. AEK
Nizhny Novgorod vs. SIG Strasbourg
Hapoel Unet-Credit Holon vs. Happy Casa Brindisi
Thursday 1st April games
Hereda San Pablo Burgos vs. Igokea
There is a quick turnaround on this game, as these sides clashed on Tuesday night. There was a surprise in store as Hereda lost for the first time, with Igokea hauling themselves back into contention.
It was a close-run thing with just two points splitting the teams. This result will no doubt give Igokea a confidence boost coming into the second game, but surely Hereda will be determined to avoid a blowout against their opponents? Tenerife will be watching on closely.
Casademont Zaragoza vs. ERA Nymburk
The hosts have a 3-1 record, and they lead the group, but Nymburk have a 3-0 record, and sit just behind. This is set to be a tantalising game in Group L, and one that is likely to define who comes out on top.
Brose Bamberg vs. Dinamo Sassari
Both of these sides lost on Tuesday, and ain all likelihood, they are playing to avoid the bottom spot. However, that doesn't mean it will be less exciting or important, and this could be a fascinating game of basketball.