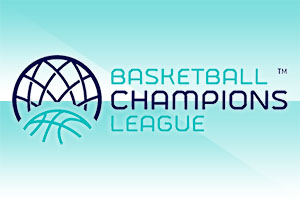 We've already had two quarter-finals in the Basketball Champions League (BCL) on Wednesday, and the two remaining games take place on Thursday. We have already previewed the first of the Thursday quarter-finals, so now it is time to turn the spotlight on the last quarter-final of this season's competition.
The second quarter-final game on Thursday is:
Hapoel Unet Credit Honlon vs. Hereda San Pablos Burgos
Both of these teams came out on top in their group stages. Hapoel held a 4-2 record in Group C while Hereda claimed a 5-1 record in Group H.
Are Holon here to make up the numbers?
This is the first time the Israeli side has reached this level of the BCL, and given their opponents, many feel that Hapoel will drop out of the tournament at this stage.
However, Hapoel have already massively over-achieved to get to this stage, so there is no reason why they cannot push on a little bit further. When a team is used to causing shocks, the desire to create one of the biggest shocks of all time isn't an impossible dream.
If Hapoel do win, it is likely to be tight, but that will not scare their players. Of the eight matches the side won to the Final 8, only three of these wins were by a double-digit gap. In the remaining five games, the average winning margin was three points.
Therefore, when the pressure is on, Hapoel have a track record of getting things done. This is a big skill to have in knock-out competition, and they know how to win a fight if one arises.
Can Hereda retain their title?
It should probably go without saying but the reigning BCL champions are a very good side, and they will fancy their chances of winning this tie, and reclaiming their crown. Winning a tournament is about more than just skill.
You need to be determined and show considerable mental strength. As reigning champions, Hereda have shown they have this in abundance. Of course, winning a tournament is one thing, retaining your title is a different matter entirely. If the Spaniards want to make a case for them being genuine champions that deserve to be remembered for many years to come, they need to show they have the hunger to hold on to their title.
The team's strongest point is their defence, and this is where their hopes lie this week. If they play with the same defensive steel that they have displayed this season, and which they showcased last season, there is no reason why Hereda cannot come out on top in this campaign.
As soon as this game is over, attention turns to the semi-finals on Friday, so there is no time to waste. If you are keen to enjoy some European basketball betting, this week is as good a time as any.