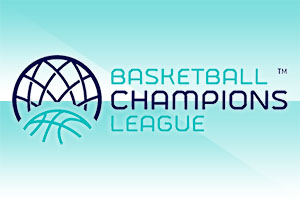 The first two quarter-final games in the Basketball Champions League (BCL) take place on Wednesday 5th May, so you have time to see everything in this round. We've already previewed the two games scheduled for Wednesday, so our attention turns towards the matches scheduled for Thursday 6th May.
The first game scheduled for Thursday 6th May is:
Lenovo Tenerife vs. SIG Strasbourg
Both of these teams topped their table, with Tenerife coming out on top in Group A while SIG Strasbourg were the leaders of Group E.
Both sides notched a 4-2 record, and will fancy their chances in this tie. There have been no recent games between these teams, and you have to go back to the 2016/17 season to see when they last clashed.
In both games, the away side triumphed. Tenerife won by a score of 72-75 in Strasbourg while the French team were triumphant by a score of 66-70 in Tenerife.
Of course, this was a good while back, and this quarter-final tie is taking place at a neutral venue, so it doesn't offer much insight into what is likely to happen in this clash! However, it's always nice to see a bit of history between teams, and there is something for fans to think back to when preparing for this clash.
Tenerife have the numbers to feel confident
There is no denying that Lenovo Tenerife have good numbers when it comes to statistics. For every 100 possessions, they score 121.1 points, making them the league leaders in this category.
They also hold a field goal percentage of 60%, and they are in the top five for two-point field goal percentage and three-point field goal percentage.
Given that they consistently do important things well, you have to think that Lenovo Tenerife have every chance of taking the game to their opponents on Thursday night.
Strasbourg have their strengths
Of all the teams left in the BCL, SIG Strasbourg are the leaders when it comes to offensive rebounds. They average 14.5 per game, and they have an offensive rebound rate of 38%. This is an area where they vastly outscore Lenovo Tenerife, and it will be a part of the game that Strasbourg are desperate to exploit.
It has been a strange season in the Champions League, and the neutral setting is sure to add another twist to proceedings. Both sides will think they have a good chance to extending their stay in the tournament, but equally, both teams could be out of the running before we reach Friday!
If you like betting on European basketball games, the next few days are set to be hugely exciting in the Basketball Champions League. This is the perfect time to get involved, and add some drama to the games.