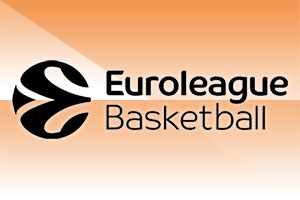 While home court advantage isn't the be all and end all when it comes to EuroLeague, it does matter. The players and coaches know it, the basketball betting fans know it, and the fans know it.
Of course, in 2021, with the EuroLeague playing out without baying fans cheering on their favourite team, does home court advantage means as much?
It might not, but we will not know this until after the next round takes place. Therefore, it is an unknown, and this is why all teams who have a chance of booking home court advantage are pressing ahead in their attempt to do so.
It might not matter, but if it does, you want to be in a position to claim it for your own!
As of yet, there is only one EuroLeague team booked into the next round of the tournament. Many more will join them soon, but for now, it is only FC Barcelona who know for sure their season will be extended.
The Catalan club holds a 22-8 record, and if they defeat ALBA Berlin this week, they also secure their home advantage in the Play-Off round.
The Germans visit the Palaua Blaugrana on Friday with an 11-19 record. They are led by a man who knows Barcelona inside out.
Aito Garcia Reneses was a captain of Barcelona in the 1970s, and he also served the club as a head coach and a general manager. His most recent spell with the side is best remembered for the 2001 league and cup double on domestic duty.
Pau Gasol was a young player in that squad, and of course, he is back in Barcelona right now. It is not likely that Gasol will play in this match, but it is an indicator of the players longevity.
In the grand scheme of things, this Friday night might be one of the lesser games in terms of importance, but there is still a considerable amount riding on this match.