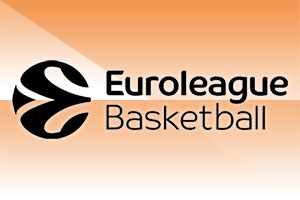 Fans love points, but successful teams need to balance attack and defence. Therefore, it is great to see which teams score a lot, but if they aren't keeping things tight at the back, it might not be as exciting as you would think.
One of the first things you will find is that the league leaders are not the top point scorers at this stage of the season. FC Barcelona currently sit in third place, because we have joint leaders.
Yes, even after 29 games, it is impossible to split Milan and Valencia, who have both scored 2368 points in 29 games over this season so far.
In fourth place is CSKA Moscow, and their position is worth considering. This is because they have currently played one game fewer than the teams above them. The Russian side have only played 28 games, and they have scored 2320 points.
This will make Real Madrid smart, as the Spanish side are beneath CSKA Moscow, despite having played an additional game. Madrid have 2311 points.
Just behind Real, serving as another reminder that the Spanish side are underperforming is Anadolu, and they have also played one less game. The Turkish team are on 2309 points, and they have only played 28 games.
After this, all the remaining teams in the top ten have played 29 games. The Spaniards from Vitoria-Gasteiz have scored 2307 points, while Fenerbahce have notched 2292 points. Olympiacos Piraeus are next, with 2284 points, and the top ten is rounded out by Bayern Munich who have scored 2283 points.
The top ten teams ranked by points scored are:
AX Armani Exchange Milan have scored 2368 points in 29 games
Valencia Basket have scored 2368 points in 29 games
FC Barcelona have scored 2342 points in 29 games
CSKA Moscow have scored 2320 points in 28 games
Real Madrid have scored 2311 points in 29 games
Anadolu Efes Istanbul have scored 2309 points in 28 games
TD Systems Baskonia Vitoria-Gasteiz have scored 2307 points in 29 games
Fenerbahce Beko Istanbul have scored 2292 points in 29 games
Olympiacos Piraeus have scored 2284 points in 29 games
FC Bayern Munich have scored 2283 points in 29 games
Basketball betting fans should always keep an eye out for the teams that are scoring freely. As we enter the business end of the EuroLeague season, these are the teams who step up to the plate more often than not.