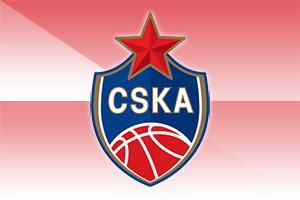 If you part of a city rivalry, everything you do is viewed alongside what the other team in your area does. This is why the past week has been a grim time for Fenerbahce fans.
With Anadolu Efes Istanbul taking a 2-0 lead over Real Madrid, there are many Turkish basketball fans who are enjoying themselves right now. However, Fenerbahce are currently 2-0 down to CSKA Moscow, facing elimination from the EuroLeague.
This is a challenging time for Fenerbahce fans who are desperate to see a home win on Wednesday night. However, CSKA are looking to make history.
If the Russian side makes it through to the Final Four, it will be their ninth Final Four in a row. No EuroLeague team has achieved this, and with a two-game lead in a best of five series, you have to make the Russians massive favourites to achieve this.
There are three games taking place on Wednesday 28th April, but the one we are focused on is:
Fenerbahce Beko Istanbul vs. CSKA Moscow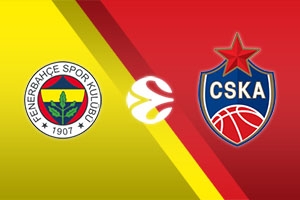 As said, CSKA won both of their home games last week, and a CSKA win concludes the tie. Fenerbahce will hope that home-court advantage can be turned in their favour.
The results in the series so far are:
CSKA Moscow 92 – 76 Fenerbahce Beko Istanbul
CSKA Moscow 78 – 67 Fenerbahce Beko Istanbul
The second win was nowhere near as convincing as the first, but you won't find the Russian side complaining. Actually, this was an impressive turnaround after the Turkish side led by a score of 32-35.
A scoring run of 14-2 turned the tie back in CSKA's favour before half-time. The Turkish side pushed and pressed, but they couldn't draw level or take the lead, with CSKA seeing the game out with a bit to spare.
Daniel Hackett provided 14 points and 9 assists for the winning team, while Tornike Shengelia had a strong all-round game. He offered 11 points, 7 rebounds and 7 assists. There was also 10 points for CSKA from Nikia Kurbanov.
For the losers, Marko Guduric offered a massive 27 points, and Fenerbahce will need something similar if they are going to keep the tie alive. With Nando De Colo and Danilo Barthel only offering 9 points each in defeat, the Turkish side have got more to give in this match.
While the tie is firmly in CSKA's hands, this is a game that could go either way. There will be a lot of determination to come out on top, but with Fenerbahce facing elimination with defeat, their desire has to be considerably stronger than their opponents.