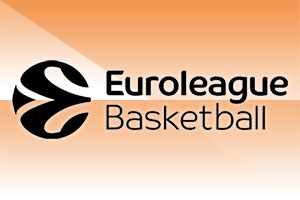 You know you are at a busy stage of the season when every game matters. So far, only one side has booked their place in the Play-Off, which means there is an awful lot to play for. Also, it is not as if Barcelona are going to take their foot off the gas this midweek, as they will want to ensure they finish as strongly as possible.
Therefore, there is a great deal for basketball betting fans to like about the action taking place in the EuroLeague this week.
Barcelona are comfortable but still want wins
With a top-four finish guaranteeing home court advantage in the Play-Off, the battle at the top end of the table is vital. With 22 wins, Barcelona have a cushion, but behind them, there is a struggle going on.
Four teams are locked on 19 wins right now, and with the Catalan club sitting above them, it looks as though one of these sides will miss out on home advantage. You also have a couple of teams bubbling under, so there is significant pressure heading into this stage of the season.
If you make it into the Play-Off, you can relax and feel as though a big part of your work is done. However, for the teams who have genuine ambitions as to winning this tournament, you want to give yourself every bit of help that you can.
CSKA Moscow have a slight edge in the push
CSKA Moscow currently have a slight edge in the race, as while four teams have won 19 games, only the Russian side have lost 10, while the rest have lost 11 matches.
While Moscow have a 19-10 record, Anadolu Efes Istanbul, AX Armani Exchange Milan and FC Bayern Munich all have a 19-11 record. If the Russians win that game in hand, they give themselves a slender advantage as we push towards the Play-Offs.
The game between Milan and Anadolu in Round 34 is the only direct clash of these teams left in the regular season. That could be a monumental match in the Play-Off push. However, every game is vital at this stage, and any slip-up could have disastrous consequences for hopes of coming out on top at the end of the campaign.
When games are on a knife-edge, basketball betting provides great opportunities, and the EuroLeague is likely to serve up some brilliant basketball action in the next few weeks.