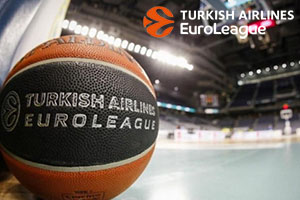 EuroLeague success is dependent on a strong team ethic, but there is always scope for individuals to do their bit to propel their side on to victory. These are some of the key players of EuroLeague Round 25.
Big players grab a lot of points
It will be no surprise to see Nando De Colo as the leading point-earner this week, and he had a big role to play in Fenerbahce winning their 10th game in a row. With 26 points, De Colo was the leading scorer of the week, and he also provided 8 assists in the game.
The turning point of the match game with a 10-0 scoring run in the third quarter, and De Colo was at the heart of this. There's every chance the French player will smash through 300 points for the season in his next match.
Round 25 will be remembered fondly by Kevin Pangos. The Slovenian helped himself to a career-high of 25 points, and he was instrumental in Zenit winning the game. Pangos was the only Zenit player to reach double digits on the night, and he also offered up 7 assists.
However, the highlight was a three-point shot with 27 seconds on the clock. This was the vital score in the 75-76 win in Belgrade, ensuring there was plenty to celebrate on the trip back to Petersburg.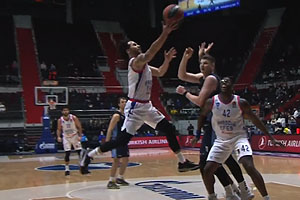 Shane Larkin delivered an impressive 21 points and 5 assists for Anadolu in their win over Olympiacos. Another player who served up 21 points this week was Jordan Lloyd, who was part of the Crvena side who were narrowly defeated by Zenit St Petersburg.
Larkin was the highest player on the Index Ranking, come in at 32.0. Nando De Colo was just behind on 31.0.
Shved led the way with assists
While this has been a poor season for Khimki, the Russian side have been able to depend on Alexey Shved. In yet another defeat, the player served up 10 assists, making him the only person to reach double figures on this metric in Round 25.
Sergio Rodgriguez delivered 9 assists in an impressive showing for Milan, while Nando De Colo, Maodo Lo and Giannoulis Larentzakis all served up 8 assists.
A host of players offered 9 rebounds this week. Achille Polonara, Ognjen Kuzmic, Othello Hunter, Walter Tavares and Trey Thompkins reached this level in the most recent week of EuroLeague action.