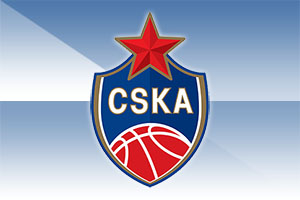 With the Euroleague Final Four looming large, it is inevitable many European basketball fans will be considering their star players for the season, Basketball is a team sport, but it is the actions of individuals who elevate their teams to greater glory, and this is why there is so much interest in the players who are awarded the MVP status.
For April 2021, it shouldn't be a surprise to learn it was a player at the heart of their team's qualification to the Final Four from the Playoffs. It also shouldn't come as a surprise to learn that the April MVP hails from the team that sailed into the Final Four with a 3-0 record.
Three of the four ties went to the fifth game, but for CSKA Moscow, the road to Cologne was a simple one. A lot of this is down to the performances from Will Clyburn.
CSKA Moscow in great form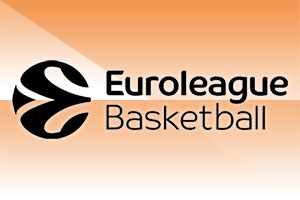 While the Playoff performances are at the heart of his award, it shouldn't be forgotten that the side from Moscow had some regular season games earlier in the month. While there was no real danger of CSKA slipping out of the Playoff spots, they wanted to finish as high as possible.
Home-court advantage is always desirable, and there was plenty to play for. CSKA clocked up a 6-0 record for the entire month, and Clyburn delivered the highest average performance index rating for any Playoff player.
So, CSKA Moscow have a player in tremendous form as we build to the Final Four, and this could make all the difference. Yes, teamwork and tactics have a massive part to play in the success of a basketball team, but at the top end, it is something a moment of magic or inspiration that helps a team clinch a trophy. CSKA Moscow will hope that Clyburn has plenty left in the tank for Cologne, and he is the player all other teams need to stop to enhance their chances of success at the end of the month.
CSKA have had many MVPS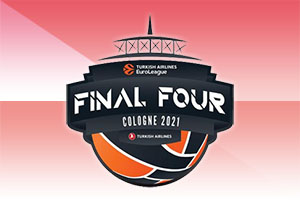 Over the season so far, CSKA Moscow have seen their players pick up three MPV awards. This is the first time Clyburn has been commemorated in his career, but he is joining Mike James who won in November and then Nikola Milutinov, who picked up the award in December.
In the Playoffs opening game, Clyburn grabbed 20 points in the opening game, while also adding 5 rebounds and 5 assists. In Game 2, he picked up 9 points and 4 rebounds, but it was the third game that Clyburn stood out.
He scored a massive 34 points in the win, which is the third-highest score in a Playoff win.
If you are a European basketball betting fan, and you are looking out for players who are in great form, Will Clyburn of CSKA Moscow is an excellent choice, and this might influence your thinking over the next few weeks.