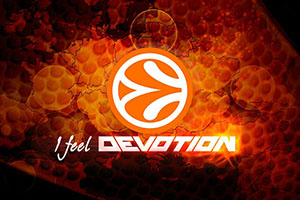 That was a tremendous round of basketball and the amount of late winners and close finishes will keep Euroleague basketball betting fans talking all week. It won't be long until all of the teams are back in action again but the performances in Round 6 of the 2014/15 Euroleague Top 16 are well worth looking back on.
Group E
There was only one game in Group E on Friday night, and while it may not have been a high scoring match, it was an intense affair that was gripping for everyone watching in the arena or at home.
Alba Berlin 59 – Panathinaikos 65
While this was a game where defences were on top, both teams had their chances to win and the home side will look back on this as being a missed opportunity. The win pushes Panathinaikos onto a 4-2 record in the group, in third place, while Alba now holds a 3-3 record, sitting in 4th alongside Barcelona.
Loukas Mavrokefalidis grabbed 11 points for the winners while both Dimitris Diamantidis and Vlantimir Giankovits grabbed 10 points each. Reggie Redding and Jamel McLean served up 11 points each for the losing side, while Alex Renfroe provided 10 points.
Q1: 13-13
Q2: 29-22
Q3: 45-45
Q4: 59-65
Group F
With three games taking place on Friday night, Group F was always likely to take centre stage but the three games gave tremendous value to basketball fans. With two extremely tight finishes, and the other game being an enduring clash, this was a big night in the group.
Olimpia Milano 71- Anadolu Efes Istanbul 73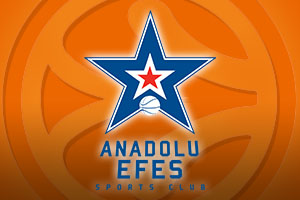 This narrow away win that went right to the death saw the Turkish side move on to a 4-2 record, and third spot in the group, while Milan dropped to a 1-5 record. Both teams held the lead at various points but with two minutes left on the clock, Milko Bjelica put Efes into the lead, and it was a lead that they never relinquished for the remainder of the game.
Stratos Perperoglou provided 18 points, all in the second half, while Bjelica offered up 15 points for the winning. Thomas Huertel provided 10 points and Nenad Krstic offered up 8 points for the winners. Milan were without Alessandro Gentile but Daniel Hackett and MarShon Brooks both gabbed 18 points in the loss. Samardo Samuels served up 16 points and provided 7 rebounds while Joe Ragland scored 14 points for the home team.
Q1: 17-20
Q2: 36-34
Q3: 54-54
Q4: 71-73
Unicaja Malaga 85 – Nizhny Novgorod 76
This was the first win the Top 16 for Unicaja Malaga and it was their first Euroleague win in quite a while, November in fact! The Spanish side moves on to a 1-5 record, stopping a nine game losing streak while Novgorod drop on to a 2-4 record.
Jayson Granger picked up 29 points for the winners while Caleb Green managed to provide 16 points and 8 rebounds and Fran Vazquez offered 14 points, 8 rebounds and 4 steals. These performances alone stood the home side in good stead but Mindaugas Kuzminskas also provided 11 points for Unicaja.
Taylor Rochestie was on top for the away team with 24 points and Art Parakhouski provided 10 points for the losing side.
Q1: 22-23
Q2: 46-41
Q3: 64-57
Q4: 85-76
Fenrbahce Ulker Istanbul 91 – Laboral Kutxa Vitoria 90
Nemanja Bjelica was at the heart of this win for Fenerbahce and once again, his name was the one on everyone's lips at the Ulker Sports Arena in Istanbul. He grabbed a double-double but he also scored the free throws with just 13 seconds left on the clock that pushed the team on to a victory that sees them sitting on a 4-2 record in and third place in the Top 16 Group F. Laboral moved down to a 2-4 record and the bottom end of the group is starting to get rather tight.
Bjelica offered up 14 points and 15 rebounds but it was Andrew Goudelock who grabbed the most points with 19 points. Other notable players for Fenerbahce were Emir Preldzic with 13 points, Jan Vesely with 12 points and Bogdan Bogdanovic with 11 points. Fernando San Emeterio grabbed 15 points while Davis Bertans provided 14 points, Toko Shengelia offered 11 points and Darius Adams served up 10 points and 6 assists.
Q1: 20-21
Q2: 45-43
Q3: 71-65
Q4: 91-90