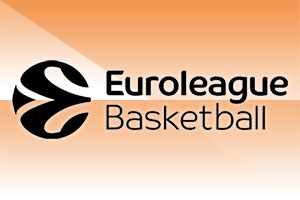 We are at the serious end of the EuroLeague, as fans start to work out what results they need to see their team book a Play-Off place.
CSKA Moscow vs. Crvena Zvezda mts Belgrade
The hosts head into this game knowing that a win will all but seal their place in the Play-Off. If CSKA wins, any of the following criteria will see the Russian side guaranteed to play in the next stage of the EuroLeague:
If Real Madrid
If Valencia and Efes both lose
If Fenerbahce lose, a defeat for either Baskonia, Efes or Zenit St Petersburg
As you can see, there are plenty of factors to consider, but for CSKA, all they can control is their game. They defeated Zvezda by a score of 100-74 in Moscow last season, and something similar would be appreciated by the CSKA Moscow fans.
Anadolu Efes Istanbul vs. Panathinaikos OPAP Athens
Anadolu are close to the Play-off too, and like CSKA, if the Turkish side wins, other results could see them celebrate a Play-Off spot. An Anadolu win plus defeats for Baskonia and Valencia would be the combination of scores that would be welcomed in Istanbul.
Zalgiris Kaunas vs. Maccabi Playtika Tel Aviv
The hosts hold a 15-15 record in 11th place while the away side are 14th, and travel with an 11-17 record. This might be the game that holds least attention for neutral observers on Thursday night, but it still has the potential to be an excellent match.
LDLC ASVEL Villeurbanne vs. Real Madrid
This game doesn't have a Play-Off spot riding on it, but Madrid know they need to win to remain in the hunt. The Spaniards take a 17-13 record to France while the hosts hold a 12-17 record. Depending on other scores, there will be plenty of basketball fans across Europe hoping for a Madrid loss to seal their place in the next round. Then again, you don't have to struggle to find sports fans who take great joy in any Madrid defeat when it happens!
Valencia Basket vs. FC Bayern Munich
It might also be a complicated night for Bayern and their fans, but again, they must do the business in Valencia. A Valencia defeat will also be welcomed by CSKA Moscow, Anadolu and Milan fans, so Bayern might find they are a popular team on Thursday night.
If the Germans win, the following outcomes guarantees their Play-Off spot:
If Baskonia loses
If Efes and Real Madrid lose
If Fenerbahce and Efes and Zenit lose
If Fenerbahce and Madrid and Zenit lose
There is a lot of ifs and ands for Bayern fans to take on board, but they will find the Spanish side a struggle. The Germans travel with a 19-11 record while the hosts hold a 16-14 record.