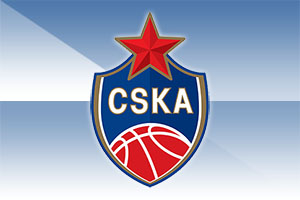 CSKA Moscow were in great form in the EuroLeague, booking their place in the Final Four with ease. Three of the four ties went to a fifth game, but the Russians were home and relaxing.
Well, we say relaxing, but things haven't been too easy domestically for CSKA. They are still on course for glory in the VTB United League but the number of games they need to play will place them under considerable pressure.
CSKA Moscow have been a busy side
Since booking their place in the Final Four, this has been the schedule CSKA have dealt with domestically.
11th May 2021 – CSKA Moscow 84 – 59 Nizhny Novgorod
13th May 2021 – Nizhny Novgorod 76 – 72 CSKA Moscow
15th May 2021 – CSKA Moscow 79 – 75 Nizhny Novgorod
17th May 2021 – Zenit St Petersburg 73 – 78 CSKA Moscow
Three wins out of four, taking the series against Nizhny 2-1 while winning the opening game of their semi-final against Zenit sees CSKA Moscow in a good place, but they have a lot more to do before they can take the foot of the gas!
Tough ties lie ahead
19th May 2021 – Zenit St Petersburg v CSKA Moscow
22nd May 2021 – CSKA Moscow v Zenit St Petersburg
If necessary, CSKA Moscow will face off against Zenit on the 24th May 2021 to see who makes their way into the Finals of the VTB United League. If there is a requirement for a fifth and final game in this series, it will take place after the EuroLeague Final Four.
You can bet that CSKA Moscow will be keen to wrap up this semi-final as soon as possible, but that is easier said than done.
The CSKA v Nizhny tie was the only one of the quarter-finals that required a third game, a game that the Moscow side can probably do without at the moment.
They have a very hectic schedule at this time, and they could give themselves some breathing space for the trip to Cologne by defeating Zenit in the next two games. The Moscow side holds a 1-0 lead in the series thanks to a narrow away win in St Petersburg, and repeating this outcome on Wednesday night will provide them with a chance to finish the series on Saturday. This would then provide them with a week to prepare for the Final Four.
However, if Zenit achieve success in either of these two games, and you wouldn't rule that out, CSKA's preparation for the Final Four gets much shorter.
There is no denying that the Final Four is the pinnacle for European basketball teams, but CSKA Moscow won't want to give up on domestic success so easily. The best teams find ways to win games when things are tough, and the side from Moscow will need to dig deep in the next couple of weeks.
If you're a European basketball betting fan, do you think CSKA Moscow's busy schedule will work against them?