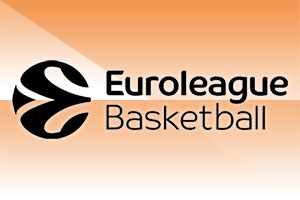 We have reached Round 30, and some of the EuroLeague games will have you ion the edge of your seat. There are four games scheduled for Thursday night in this week's EuroLeague.
Zenit St Petersburg vs. TD Systems Baskonia Vitoria-Gasteiz
Zenit have a 16-12 record heading into this game, which means they have matches to catch up on some of their EuroLeague rivals. However, after a loss last week, they want to get back to winning ways quickly. Of course, a match against Baskonia, who have a 15-14 record, isn't going to be simple.
The St. Petersburg side have a good run of home form at the moment, and they have a run of five home games, out of six in total, left in the regular season/ Zenit also lead the head-to-head against Baskonia, thanks their win in Vitoria back in November 2020.
Fenerbahce Beko Istanbul vs. Zalgiris Kaunas
This is a match between two teams are very much in the hunt for the Play-Offs, and it is a clash between two sides who both lost in their last EuroLeague outing. The hosts hold a 17-12 record while Zalgiris travel with a 15-14 record.
It is a quick return to Istanbul for Zalgiris, who lost here last week to Anadolu. The team from Kaunas has lost five of their last seven games, and four of these losses have been away defeats. Kaunas have fallen out of form at the wrong time, but it isn't too late to turn things around, but they'll need to stop the rot soon.
ALBA Berlin vs. Olympiacos Piraeus
15th plays 16th in a game that matters to the two teams concerned, but probably to few others amidst a busy schedule. The hosts hold an 11-18 record while the away side travels with a 10-17 record, so there is a lot at stake between the two sides in Berlin on Thursday.
Real Madrid vs. CSKA Moscow
There is a massive game in Madrid on Thursday night. These two sides are giants of the European basketball playground, but neither have been in what they'd call top form of late.
However, the hosts hold a 17-12 record while CSKA travel with an 18-10 record heading into this game. The Spanish side have lost four of their last six games, and with both Istanbul sides still to come, this could be a nervy end to the regular season for Real Madrid.
CSKA have played poorly recently, and they will be desperate to get games against Efes and Milan out of their system. A tough challenge in Madrid awaits them, but it could be exactly what the Moscow side needs to get them moving again.
This match has the potential to be a classic, so if you can check it out, you should.