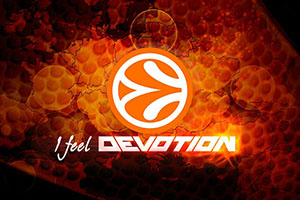 The qualification places for the Top 16 are now starting to fill up, which means that the teams still looking to book their spot will start to get nervous. The Thursday night Euroleague action got Round 7 off to a great start which leaves Friday with a lot to live up to.
Group A
There is now one team qualified from Group A but the race for the remaining places is heating up, which means there is likely to be some excitement in the group over the next few weeks.
Khimki Moscow Region 70 – FC Bayern Munich 81
FC Bayern Munich pulled off a bit of a shock result in Moscow and in doing so, they managed to propel themselves back into strong contention for the Top 16. After a three game losing streak, the German side were keen to get back to winning ways and they now move on to a 3-4 record in Group A. The hosts drop down to a 4-3 record but they are still in second place in the group, so they will still feel as though they have a good chance of progressing in this tournament after New Year.
The hoists took the lead early on but Bayern took control in the first quarter and had a 30-42 lead at half-time. After this, Khimki attempted to haul the deficit back but never got closer than 5 points. Alex Renfroe offered up 14 points, Dusko Savanovic provided 11 points and Paul Zipser offered up 10 points for the winning team. James Augustine provided 14 points and 8 rebounds for the Moscow side while Petteri Koponen and Zoran Dragic both provided 11 points.
Fenerbahce Istanbul 81 – Strasbourg 64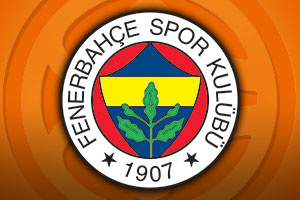 The Turkish team booked their place in the Top 16 by dismantling their French opponents in Istanbul on Thursday night. This win saw the hosts move on to a 6-1 record and they now hold enough of a gap to ensure that they are heading to the Top 16. If results go their way, Fenerbahce could even clinch top spot in Group A next week. The away side fell to a 3-4 record after this loss.
Jan Vesely was in great form, offering up 20 points for the winners while Ekpe Udoh provided 15 points. Bogdan Bogdanovic provided 13 points for the winning team on a strong night for the Turkish side. For Strasbourg, Vladimir Golubovic, Rodrigue Beaubois and Mardy Collins all grabbed 14 points each.
Group B
All three games in Group B this week took place on Thursday night so all of the action is done and dusted for Round 7 already.
Limoges CSP 69 – Cedevita Zagreb 78
This was a huge road win for Zagreb and it provides them with a big step forward in their hope for a Top 16 place. This was the third time that Zagreb have won on the road in four games this season, moving them on to a 4-3 record and just as importantly, a shared second place in the group. It also means that if there is a tiebreaker with Limoges, the team from Zagreb will win it because they overhauled the 4 point deficit they had from the previous game in the group. However, Limoges fall to a 2-5 record and they will need to greatly improve to remain in contention for the Top 16.
Luka Babic grabbed 19 points, which is a career high and Luka Zoric and Miro Bilan both provided 10 points for the winners. Heiko Schaffartzik provided 17 points and 11 assists, earning him a double-double for the losing side while Yakhouba Diawara provided 13 points. There was also 10 points from Leo Westermann but this wasn't enough to keep the home side in contention for victory.
EA7 Emporio Armani Milan 88 – Anadolu Efes Istanbul 84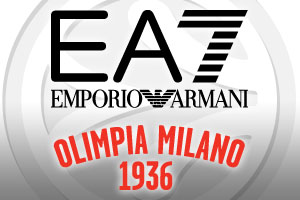 The hosts managed to break out of a five game losing run with this strong win against Turkish opponents in Milan. This means that the hosts still have hope of reaching the Top 16 and the 26 points delivered by Jamel McLean had a big part to play in the final result. Given that Alessandro Gentile was out injured, other Milan players had to step up and they certainly did with Krunoslav Simon also providing 17 points in the game, Oliver Lafayette providing 15 points and Stanko Barac providing 12 points as the hosts move up to 2-5.
Anadolu have lost their way a bit, this was their fourth defeat in 5 games, and they are now on a 3-4 record in Group B. Birkan Batuk offered up 17 points while Dario Saric provided 15 points, with Job Diebler providing 13 points and Bryant Dunston offering up 11 points. Thomas Huertel offered up 12 points and 9 assists but didn't finish the game as he picked up an injury, and this will be a great concern for the Turkish team.
Olympiacos Piraeus 59 – Laboral Kutxa Vitoria Gasteiz 52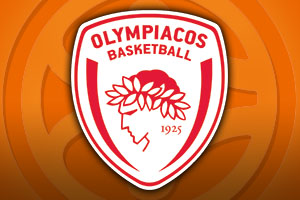 In a hugely defensive game, the hosts had just about enough to grab the win and they have booked their place in the Top 16. Olympiacos were without four key players and Vassilis Spanoulis went off injured in the fourth quarter but the win moved the Greek side on to a 6-1 record and into the Top 16. The Spaniards are now on a 4-3 record and still have a lot to do to continue their Euroleague campaign.
Spanoulis was the top scorer for the hosts with 10 points but there were 7 other players in the Greek side that managed to deliver at least 6 points. Ioannis Bourousis was the top player for Laboral with 16 points and 15 rebounds for a very strong double-double.
Group C
At the half-way stage of Round 7 in Group C, one team has clinched their passage to the Top 16 but they may not be the only team by the end of this week.
Stelmet Zielona Gora 64 – FC Barcelona Lassa 93
This was the sixth win in a row for Barcelona and even though there were some concerns after their opening round loss, they are now safely through to the Top 16. The hosts hold a 1-6 record and they now have a very slim chance of reaching the Top 16.
Barcelona were boosted by the fact that they picked up 17 three-point efforts, which is a club record, and they only suffered 9 misses over the course of the game. Alex Abrines provided 16 points, while Carlos Arroyo and Aleksandar Vezenkov both provided 15 points. Ante Tomic offered up 12 points for the hosts and Tomas Satoransky provided 10 points for the Catalan club. Mateusz Pontika offered 11 points for the home team while Adam Hrycaniuk and Dejan Borovnjak provided 10 points each.
Group D
There are now two teams qualified for the Top 16 from Group D but the other two places look to be sure for the teams in third and fourth place, which may limit the excitement in the next few weeks in the group.
Unicaja Malaga 82 – Maccabi FOX Tel Aviv 68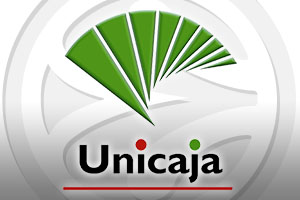 The hosts may have suffered their first defeat of the campaign last week but they bounced back in great style, booking their place in the Top 16 and now hold a 6-1 record in Group D. Maccabi though fell to a 1-6 and are in serious danger of missing out on the Top 16 for the first time in this century.
At half-time, the hosts were in the lead by 25 points and even though Maccabi were able to chip away at the lead, they never really got close to overhauling the score line.
Will Thomas provided 20 points, with 11 of these points coming in the final 5 minutes of the game. Mindaugas Kuzminskas offered up 14 points while Richard Hendrix grabbed a double-double with 11 points and 12 rebounds. Nemanja Nedovic also managed to grab 11 points. For Maccabi, Taylor Rochestie and Jordan Farmer both grabbed 13 points.