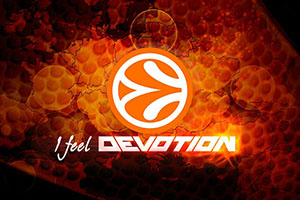 The first week of Euroleague action concluded in tremendous style on Friday night and there were plenty of big scores and results for basketball fans to enjoy. The only downside about the action and excitement on Friday night is that we've now got to wait around a week until Round 2 of the 2015/16 Euroleague season.
Group A
Group A features some of the biggest names in European basketball but the action on Friday night reminded us that names don't count for everything. If anyone was hoping for drama and excitement to close out the first week of action, this was the group that delivered.
Fenerbahce Istanbul 74 – FC Bayern Munich 67
The home side may have been trailing by 15 points but it was the Istanbul fans that were celebrating at the end of the night as their heroes rallied for an excellent 74-67 victory. The 2-16 run that FC Bayern Munich produced in the opening quarter saw them looking good and not long before half-time they were 22-37 ahead. Over the course of the evening, the Germans were actually leading for 33 minutes but the hosts were not to be denied.
Datome grabbed 15 points for the winners while Kostas Sloukas provided 13 points and Bobby Dixon offered up 12 points. The winners were also boosted by the fact that Jan Vesely offered up a double-double of 11 points and 11 rebounds.
For the losers, Alex Renfroe offered up 14 points, as did Nihad Djedovic, but in the end, it wasn't enough as Bayern Munich lost out in a harsh manner.
Khimki Moscow Region 84 – Real Madrid 70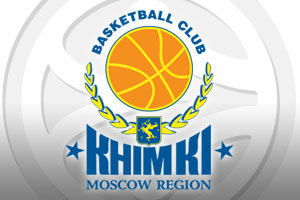 In a surprise result, the Eurocup winners defeated the Euroleague winners in Moscow. This is a result that will make all of Europe sit up and take notice and the performance of Marko Todorovic was a massive factor in the final outcome, as he picked up 15 points and 8 rebounds. The winners were boosted by Alexey Shved who grabbed 13 points, Tyrese Rice provided 12 points and both James Augustine and Sergey Monya offered up 10 points.
This was a bloody nose for the Spanish giants, and a reminder that they will need to be at their best to retain their title, but there is certainly no need for Madrid to panic just yet. Sergio Llull provided 20 points for the losing side while Jonas Maciulis provided 10 points.
Group B
There were a couple of big stories in Group B on Friday night and the action went all the way to the very end of the game.
Limoges CSP 77 – Anadolu Efes Istanbul 89
The first away win of the night, and of the week, saw the Turkish side grab a fantastic start to their Euroleague campaign. This was a game that Anadolu led from start to finish and with 15 three point efforts over the course of the night, it was a strong showing from the Turkish side.
Jon Diebler provided 21 points, including 6 three point efforts while Thomas Huertel served up 15 assists. This was the second highest number of assists in any Euroleague game, with the highest being 17 which was achieved last season. Dario Saric and Birkan Batuk offered up 11 points while Alex Tyus and Bryant Dunston scored 10 points. Huertel also offered up 10 points which meant that he grabbed a double-double over the course of the evening. For Limoges, Ali Traore and Nobel Boungou-Colo both scored 12 points.
EA7 Emporio Armani Milan 78 – Laboral Kutxa Vitoria Gasteiz 76
When you see a full-time result that has just two points between the teams, you inevitably think that there was some late drama. This wasn't quite that type of game because at one point in the fourth quarter, Milan were 20 points ahead! They just about held on in the end to grab the win but if they failed to so, they would have regretted it immensely. Alessandro Gentile was a big player, as you would expect, for the Italians with 12 points, 6 rebounds and 6 assists in the game. Krunoslav Simon provided 12 points while both Robbie Hummel and Charles Jenkins grabbed 10 points.
Ioannis Bourousis grabbed 13 points and 8 rebounds for the losing side while Mike Adams offered 13 points and 5 assists. Darius Adams also notched 11 points for the losing team.
Group C
The games in Group C may not caught the imagination pre-game but the two clashes served up exciting games with the latter of the two games featuring a great deal of late drama.
Lokomotiv Kuban Krasnodar 81 – Panathinaikos Athens 70
If you are making your return in the Euroleague, you want to do it in the best possible manner, which is what Lokomotiv Kuban Krasnodar did in style on Friday night. The Greeks had a strong start, clocking up a 10-0 run which helped them to a 4-14 lead. This was the sign for the host team to come roaring back and they managed to get ahead by 30-29 before being in front by 45-41 at half-time. Things remains closed but when the score was 63-61 the home side went on a 12-0 run that put them well in front and they never looked back.
Chris Singleton was the main player for the home side with 16 points and 9 rebounds while Malcolm Delaney provided 14 points and Victor Claver helped himself to 13 points for the winners. The top man for the away side was Miroslav Raduljica with 15 points, Dimitris Diamandtidis provided 14 points and Nick Calathes also offered 13 points and 7 assists.
Stelmet Zielona Gora 62 – Zalgiris Kaunas 66
In a week of home wins, this was just one of two road wins with Kaunas grabbing a hard-earned victory that was well deserved. It required a late turnaround but in the final six minutes of the game, the Lithuanians overcame the Polish champions with a 2-12 run to grab the win.
Paulius Jankunas provided 17 points and 11 rebounds while Brock Motum served up 16 points to make for an impressive debut. Another impressive debut came from Olivier Hanlan who managed to provide 14 points while Renaldas Seibutis offered up 11 points. Vlad Moldoveanu provided 16 points for the home side while Lukasz Koszarek grabbed 14 points in defeat for the Polish side.