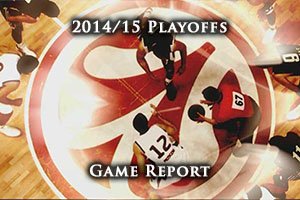 Friday night was the night for action and excitement in the Euroleague and there was plenty of late drama in the Spanish capital. Just two days after the home fans turned up to see their favourites take the lead in the playoff series, they returned, hoping that lightning would strike twice. It did, in the end, but it was far from certain and it was certainly far from easy for Real Madrid against Anadolu Efes Istanbul at the Barclaycard Center.
Real Madrid 90 – Anadolu Efes Istanbul 85
In the third quarter, the home team was down by 17 points and there was a genuine fear that the tie was going to be all-square before it made its way Turkey. Even more concerning for the home fans was the fact that with just 2:18 left on the clock, the visitors held a 7 point lead. This was still plenty of time left though and a superb finish to the game ensured that last year's beaten finalists are now just one game away from returning to the Final Four. Madrid have been present at the last two Final Four events and at the moment, they are looking good to complete the consecutive hat-trick. A win in Game 3, or Game 4 if needs be, will see the Spanish side though to the main event without having to worry about returning home to Madrid for Game 5. Mind you, with the Final Four taking place in Madrid this year, the home team definitely want to be involved because why would you host a party that you can't enjoy yourself? There are some teams that still look strong for this years' tournament but Madrid will have a determination to be present for the big event that no other team will be able to match. It may not be enough alone to see them through but when you add it to the skill and talent on show, there is a great chance that Real Madrid will improve on last season's performance.
Sergio Llull had an excellent game while Thomas Huertel wrote history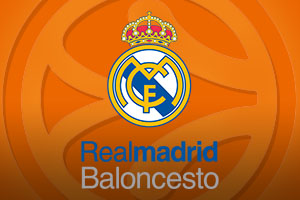 It was a night for heroes and Sergio Llull showed why he is one of the key players in the Euroleague with 18 points and 12 assists, which was a career high. Sergio Rodriguez, the current MVP for the Euroleague, delivered 11 points, and all of them came in the last three minutes of the game. You can tell the big game players when they stand up to be counted and this is exactly the sort of performance that Rodriguez displayed last season to grab that big personal accolade. There was also a big performance from the opposition on the night, which indicates how well Madrid performed on the night.
Thomas Huertel wrote himself into the history books in this game with 16 points and 15 assists, which was a record for the Euroleague playoffs. With the previous record being 13 points, which was set in 2009, this was a monumental game and although Anadolu lost out in the end, it was a game that people will remember for a very long time.
Madrid took a great lead from the start of the game, leading 9-0 straight from the start but this was the cue for Efes to step up and after going on a 0-14 scoring run, the Turkish team led 37-45 at half-time. The gap crept up to 17 points later on but Real quickly pulled this back, in a game that was going end to end but a final late push from the Spanish side made all the difference.
Rudy Fernandez grabbed 15 points and 7 assists while KC Rivers and Andres Nocioni provided 10 points. Nenad Krstic was the key player for Efes with 23 points, Cedi Osman offered 11 points, Dario Saric grabbed 11 points and 9 rebound and Stratos Perperoglou provided 11 points for the away team.
With a 2-0 lead in the series, Real Madrid look a good bet to get through to the Final Four but Efes have shown how strong they are in these two games, and they could have a good chance of getting back on track next week.