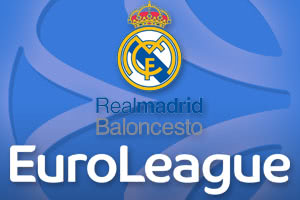 If Real Madrid are not at the top of their league or lording it over every other team, they feel out of place. This is a team, in all sporting arenas, that has a sense of supremacy and who believe that they should always be the top dog. The team won the Euroleague in 2015 but with CSKA Moscow running away with the tournament last season, Madrid had to watch on, failing to make it to the Final Four. This is a big factor in why Madrid will be keen to get back on top this season.
Real Madrid had the best record in the regular season and they'll hope that topping the table will give them the confidence and belief that they can finish the job in Istanbul this weekend.
The Real Madrid record for the 2016/17 Euroleague season, so far, is as follows:
Regular Season: 23-7
Playoffs: 3-1
Overall: 26-8
The Spanish giants have been continental champions on nine occasions and this will be Madrid's fifth Final Four showing in the last seven years. The Real team is on a good run of consistent form at the Euroleague as they have reached the Championship game in their last three outings but it should be remembered that the 2015 triumph, in Madrid, was Los Blancos first Euroleague triumph in 20 years. For all that Real Madrid think that they are the greatest sporting side in the world, the basketball team cannot really claim that title when you take their past two decades worth of achievements into consideration. However, if Madrid were to claim two out of three Euroleague titles, they would definitely be seen as one of the best sides of the modern era. The only problem is that two of the other best sides of the modern era could stand in their way; one with hometown advantage and the other looking to defend their title.
Real Madrid will feel confident heading to Istanbul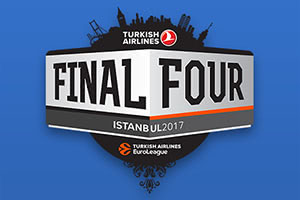 There are a number of things from the regular season that will give Madrid confidence heading into this weekend's activities in Istanbul. Real Madrid were the only team to have defeated every single other side in the league at least once and Madrid never lost two games in a row at any point. The Spanish side were never out of the top three all campaign and their nine-game winning run was the longest in the entire season. The Spaniards got their noses in front in the regular season table in Week 19 and they never gave that spot up again.
It would be fair to say that the Playoffs were a trickier proposition for Real Madrid but in getting through that event, they showed a level of determination and dig that is required to win these events. The Spaniards were trailing in the opening game by double digits in the first half but they rallied to take Game 1 by a score of 83-75. As you'd expect for Real Madrid, Sergio Llull was in fine form, offering 23 points and 6 assists. Darussafaka Dogus Istanbul caused a shock in Game 2, winning in Madrid but Real bounced back quickly, taking Game 3 in Istanbul to go 2-1 up. Jaycee Carroll was instrumental in that game, offering 21 points on a night when five different Madrid players made it into double figures. In Game 4, Madrid won in Istanbul yet again with a 78-89 score line and Luka Doncic was pulling the strings. The teenager was awarded the MVP in Game 3 and Game 4, both games held in Istanbul just like the Final Four, and this youngster should be in confident mood when it comes to this weekend.
The fact that Real Madrid didn't let the home defeat rattle them, they got back on track with two road victories, indicates that they are a side that can bounce back. When it comes to the Final Four, you don't get the next game to bounce back, you have to bounce back quickly in the same game but there is no denying that the Spanish side has the hunger and determination to match their quality on the basketball court.
Sergio Llull has been on fire for Real Madrid
With 508 points for the season heading into the Final Four, Sergio Llull has been far and away the most productive player for Real Madrid at the top end of the court. Llull is by no means a one man team but he has certainly helped his team-mates out of a hole on many occasions and he has played a big part in the success and consistency enjoyed by the Spanish side this season. If Llull is on form in Istanbul, you have to say that Real Madrid have a great chance of pushing on in this mini tournament that will define their entire campaign.
Heading into the Final Four, Real Madrid are ranked as the third most likely team to triumph in this tournament. You can place a bet on Real Madrid to come through the Final Four and win the Euroleague crown, with Bet365, at odds of 4.33. The Final Four Semi Final clash with Fenerbahce is clearly going to be a huge game, and Madrid have to tackle their opponent and the crowd on the opening night of the weekend. Even if Madrid were to battle through against the team currently installed as the pre-Final Four favourites, they would then likely have to face CSKA Moscow, which would be another huge task. It would be asking a lot of Madrid to peak so strongly twice in three days but that could be the task. Then again, Fenerbahce could wilt under home-advantage pressure and Olympiacos could overcome CSKA Moscow, giving Real Madrid a somewhat more straightforward path to glory. At odds of 4.33, and knowing the players that they have on board, there is no reason why Real Madrid cannot come out on top at the end of this weekend in Istanbul.