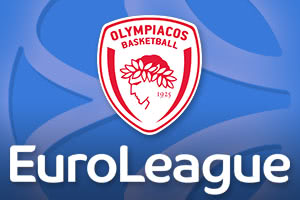 Every team that makes it to the Final Four has their own story to tell about their journey or why this season means so much to them. It may look as though Olympiacos Piraeus have less of a story to tell than some of their opponents in this season's Euroleague Final Four but the Greeks have worked hard to be here, and they have plenty to look forward to with this year's event in Istanbul.
The Olympiacos Piraeus record for the 2016/17 Euroleague season, so far, is as follows:
Regular Season: 19-11
Playoffs: 3-2
Overall: 22-13
This is the sixth Final Four that Olympiacos have contested in the past nine years and the fact that it is in Istanbul may give the Greek side a lift. Olympiacos have enjoyed a number of memorable moments in this Turkish city and the 2012 Euroleague Championship game is one which Olympiacos fans have engraved on their heart.
In that thrilling match, the Greeks defeated CSKA Moscow, their opponents in the 2017 Final Four semi-final, in a monumental clash. The Greek side pulled off a stunning comeback to win the game in the dying second and this set them off on a run which would see them retain the trophy the following season.
Olympiacos have enjoyed great moments in Istanbul this year
However, the Olympiacos love affair isn't just about the past, there have been some magic moments for the Greeks in Istanbul this season. There were four teams from Istanbul taking part in this season's Euroleague so every team has played there on a good few occasions this year and of course, Olympiacos overcame Anadolu Efes from the city in the playoffs. For many basketball fans, the turning point in that series came in Game 4 of the Playoffs when Olympiacos triumphed in Turkey, allowing them to take the series in the fifth game back in Greece.
If you are looking for the secret of success of this Greek side, it has to be said that their strong defensive work ethic has to be applauded. This is the team that excels in the charts when it comes to defensive play and preventing opponents from playing. The opponents of the Greek side have achieved the lowest average performance index rating and two-point shooting accuracy. When you take on board the fact that Olympiacos have also given up the fewest assists and the second least amount of points in the Euroleague this season, you realise that this is a team that stops their opponents from playing and then goes on to win games.
It is fair to say that the two veteran players, Vassilis Spanoulis and Georgios Printezis are likely to be the players that can drive the Greeks on to victory. Spanoulis has delivered a total of 393 points in his 31 games so far this season while Printezis has offered a total of 388 points in his 30 games of the campaign. Both players will be keen to hit the 400 point mark over the weekend but not out of a sense of personal pride, in the knowledge that it will give their team a helping hand. The performances of these players have allowed Olympiacos to push on at various points of the season and there is no denying that when these two players click and hit form, there is a significantly increased chance of the Greek side taking victory.
Olympiacos endured a tough start to the Euroleague season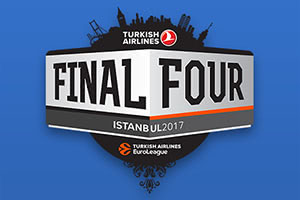 Olympiacos endured a tough start to the Euroleague season and heading into December the Greeks held a 5-4 record. This would be a turning point in the campaign though and with 11 wins from 13 games, Olympiacos were flying and held a share of second place. The Greek side couldn't finish the season in as strong a fashion but the overall 19-11 record in the regular season saw Olympiacos take third place and home court advantage.
Olympiacos welcomed Anadolu to Greece for Game 1 of the Playoffs and the hosts enjoyed an 87-72 win with Georgios Printezis grabbing a double-double. However, the Turkish side grabbed narrow wins in Game 2 and 3, leaving them one win from clinching the series. With Game 4 taking place in Turkey, Olympiacos were up against it but they rallied strongly and of course, Vassilis Spanoulis stepped up to guide his team into safety. Spanoulis provided 18 points and 4 assists in a game Olympiacos won by 12 points, setting up a Game 5 decider in Greece. Spanoulis then played a key role, offering 22 points and 6 assists.
Olympiacos know that they have struggled in the games against the other sides in the Final Four this season, sitting with a 1-5 record. However, this is a very different state of affairs, and as the underdogs, the Greek side may find that the pressure is off them, allowing them to play with a greater sense of confidence.
Olympiacos will view the semi-final as a one-off game, and a chance to give it everything they have. Yes, CSKA Moscow are the defending champions and a huge team, but in a one-off game, anything can happen and the Greek side will not feel as though they are destined to lose.
Olympiacos are classed as the outsiders for the Euroleague Final Four
Heading into the Final Four, Olympiacos Piraeus are ranked as the outsiders to win the tournament. You can place a bet on Olympiacos Piraeus to win the Final Four, with Bet365, at odds of 8.00. Given that the Greek side is going to be up against three very strong opponents, you can see why they are priced at this level but equally, they only need to win two games of basketball from this point; and that is far from an impossible task.
The Greeks are delighted to be back at this stage of European basketball and will no doubt enjoy the Euroleague Final Four in Istanbul this summer but Olympiacos are very much going to Turkey to compete and you can expect them to leave their mark on the two games they will play over the weekend.