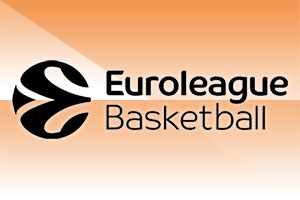 It was a big night for Barcelona who clinched first place in the regular season, and the team have shown themselves to be worthy of this accolade. After a slip earlier in the week, there were some concerns as to whether the Catalan club were fully focused on the remainder of the regular season, but a strong win in Istanbul over Fenerbahce did them a world of good.
Maccabi Tel Aviv 67 – 74 Lyon Villeurbanne
There was a Sunday night game in the EuroLeague, as outstanding games are played out in a bid to conclude the regular season. Maccabi Tel Aviv fell at home to Lyon-Villeurbanne by a score of 67-74. The hosts enjoyed a flying start but an equally strong second quarter by the French side meant there was nothing much between the sides at the break.
The third quarter made the difference, and it was Villeurbanne who streaked away. The hosts rallied late on, but it wasn't enough.
Maccabi are back in action on Tuesday, when they welcome Khimki. This sees 13th play 18th, in a game of very little consequence for either side. The Moscow side are marooned at the foot of the table, and the hosts should look at this game as chance to get another win on the board.
While this should be the final week of the regular season, the impact of the pandemic means there are a few games outstanding. Zenit take on Panathinaikos on Monday 12th April and the Greeks are in action again on Wednesday 14th April, with an away tie to CSKA Moscow.
With Zenit currently in the final place for the Play-offs, it might mean the key issues run on for another week. However, with action this week, we could see things tied up nicely on time.
While there are two spots left, there are four teams involved, and alongside Zenit, there are three Spanish sides in contention. Real Madrid are currently ranked seventh, and their win last week will probably be enough to help them squeeze into the Play-Off.
TD Systems Baskonia Vitoria-Gasteiz and Valencia Basket are the sides who are currently sitting outside of the Play-Off positions, but who will hope there is a late twist to the regular season in the EuroLeague.
There's sure to be some late drama in the EuroLeague regular season. If you're a basketball betting fan, this is an ideal opportunity to get involved with the action.