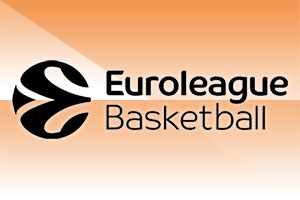 This is the week when the EuroLeague Playoffs begin, and we couldn't be more excited. We've already previewed the two games taking place on Tuesday night, but there are also two games taking place on Wednesday. We are looking forward to these games too!
CSKA Moscow vs. Fenerbahce Beko Istanbul
On Wednesday 21st April, at 1900 CET, the Russian side welcome their Turkish opponents as the third tie in the EuroLeague Playoffs gets underway.
Regular season standings
The team from Moscow finished the campaign in second place, and with a 24-10 record. This is the same record that the EuroLeague regular season winners held, but FC Barcelona held the better head-to-head record over the Russians.
However, CSKA will fancy their chances at this stage of the tournament, which means Fenerbahce have a mountain to climb if they wish to progress in this tournament.
Fenerbahce finished in seventh place, and were one of the three sides who ended with a 20-14 record.
You would class the Turkish side as outsiders for this tie, but we all know there are upsets in the EuroLeague Playoffs. That's something European basketball betting fans are very much aware of.
Previous matchups this season
The first game of these sides this season saw CSKA grab a thrilling away win in Istanbul.
14th October 2020 – Fenerbahce Beko Istanbul 77 – CSKA Moscow 78
The score line tells you all you need to know about this game, and if the PlayOff lives up to the drama that unfolded here, we will have a fantastic evening on Wednesday.
It took overtime to separate these sides, with the score tied at 69-69 at the end of regulation time. There was never more than two points between the sides at the end of any quarter, which is a fair indicator of how the match played out.
Will Clyburn was the star man, offering 26 points in the win.
The second clash of the campaign resulted in a significant victory for the away side.
22nd January 2021: CSKA Moscow 83 – Fenerbahce Beko Istanbul 89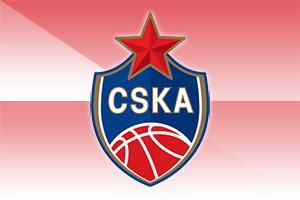 There was a more convincing margin of victory in this game, and of course, it was two away wins this season when these teams met. The score was level at the break, while the Russians took the lead in the third quarter. The Turkish side rallied though, and came out on top with a bit to spare.
Jan Vesely offered 24 points in the win and Nando De Colo grabbed 22.
Knowing that they have won in Moscow this season will inspire the Turkish side on Wednesday night, but most people expect CSKA Moscow to take early control of this tie.