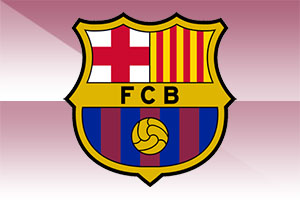 All eyes will be on CSKA Moscow in Cologne at the end of this month as they participate in their 20th EuroLeague Final Four, a record for the tournament. However, the team with the second highest number of appearances at this stage of the event will also be present in Germany.
FC Barcelona are looking forward to their 15th time at the business end of the campaign, and they too will feel like making up for lost time. It has been seven years since the Catalan club were last in the Final Four. This is the longest gap the team has endured, so their fans will be desperate to make the most of this opportunity.
Barcelona were a regular feature of the business end of the Final Four
When the modern-day era of the Final Four got underway in 1988, Barcelona were amongst the leading teams. They reached the Final Four six times in ten years, and they made it to the championship game on four occasions.
However, they lost on every occasion, and then when the Final Four was being hosted in their city, they missed the cut. Much like the soccer team, there seemed to be a disconnection between the Catalan club and the premier European trophy, but again, like the soccer team, fortunes would change.
The curse was finally broken… and at home
The footballers turned things around in the early 90s in London at Wembley Stadium, but for the basketball team, their triumph in 2003 played out in their host city. As you can imagine, the fans were ecstatic about this, and the team enjoyed a very successful period in the aftermath of this triumph.
The Catalans reached the Final Four in five out of six seasons, and they won the 2010 tournament, which was held in Paris. Mind you, some of the old failings were still present, and the annoyance of missing out on another Barcelona held Final Four, in 2011, still rankles with some fans.
Barcelona have lost more semi-finals that they have won, holding a 6-8 record at this stage. They have also lost in their three most recent semi-final games. Two championships is a very poor return for a team who are planning for their 15th Final Four, so this is likely to drive the team onwards, and the fans will hope this is a year which helps them improve their record.