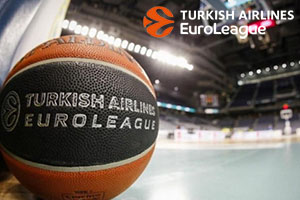 The big news from last week's EuroLeague action was Barcelona booking their place in the Playoffs. They are the first team to achieve this accolade in 2021, and they did so in a fantastic match against their bitter rivals.
When Madrid lose to Barcelona, it is a sore one for their fans to take. However, with Barcelona players and fans (socially distanced of course) celebrate progressing in the tournament, it makes it even harder for the side from the Spanish capital to bear.
Milan were also big winners last week, in a clash between two sides sitting just behind the Catalan giants. The Italian side moved into second place after they defeated CSKA Moscow in a match that was a thriller from start to end.
The Russians now hold an 18-10 record, but they received a slight boost with the news that Bayern Munich lost away to Baskonia. This defeat means the Germans hold an 18-11 record, which means CSKA still hold a slight advantage over them.
However, Efes Anadaolu grabbed another massive win, and they also hold an 18-10 record, which shows how tight things are at the top of the EuroLeague table. Efes enjoyed a comfortable victory over Zalgiris Kaunas, who slip to a 15-14 record.
There are a few teams sitting with a 15-14 record. In addition to Kaunas, Baskonia moved onto this record with their win over Bayern, and Valencia now hold this record after overcoming Fenerbahce.
The Turkish team have been in great form of late, but now hold a 17-12 record after this loss. This places them just ahead of Zenit St Petersburg, who now hold a 16-12 record, after losing to Olympiacos. The Greek side hold a 13-16 record.
At the lower end of the table, the sides who are less concerned about the Playoff push, there was a good win for ALBA, who now hold an 11-18 record. There were also wins for Panathinaikos, who now have a 10-17 record and Zvezda, who hold an 8-21 record. Both these teams were on a losing run, so the win brought some relief.
There are now just five rounds to play in the Euroleague, and the Playoff race is right. There are ten teams sitting between third and 12th place, and there are just five victories between these sides. This means there will be a lot of pressure on teams in the next few weeks. Of course, this is exactly what basketball fans, and sports betting aficionados love.