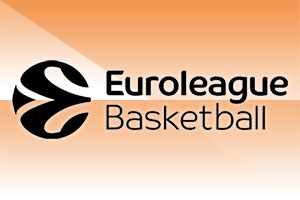 There is just one EuroLeague Play-Off spot up for grabs, and it will be decided on Monday evening. For the majority of teams, the regular season is over, but there are two outstanding games to be played this midweek.
The first is the most important of the two, and it will allow us to look forward to the next stage of the tournament with complete clarity.
Zenit St Petersburg vs. Panathinaikos OPAP Athens
Going into this game, the hosts are in eighth spot, and looking good for the Play-Offs. The Russian side hold a 19-14 record, and if they defeat their Greek opponents, they can look forward to more games in the EuroLeague this season.
The Greeks travel in 16th place, holding an 11-21 record. They could creep up on ALBA Berlin above them with wins this week, but they cannot sink any lower. There might not be much at stake for Panathinaikos this week, but they'll look to end their EuroLeague campaign on a relative high.
You would be forgiven for thinking that Valencia Basket fans have a greater interest in the Monday night match than Panathinaikos fans.
If the Greeks can snatch a road victory, the Russians drop to a 19-15 record, which is the same record that Valencia hold at the conclusion of their regular season.
The scores between the two sides in the regular season were as follows:
Valencia Basket 72 – Zenit St Petersburg 85 (A Zenit win by 13 points)
Zenit St Petersburg 62 – Valencia Basket 91 (A Valencia win by 29 points)
So, the away side triumphed in both clashes, but Valencia has the head-to-head advantage, thanks to their massive win in Zenit.
Therefore, if Zenit St Petersburg lose to Panathinaikos, and both teams hold a 19-15 record, it is the Spanish side who will progress to the final eight teams of the EuroLeague. It genuinely comes down to this.
Zenit were in a must-win situation on Friday night, and they came through that strongly. An 86-69 win over Maccabi ensured they didn't collapse at the first hurdle. Now, the Russians just need to handle the pressure one more time, and if they do, they will book their spot in the next round.
A Zenit win will move them onto a 20-14 record, which will be the same as Fenerbahce. However, the Turkish side defeated Zenit twice this season, and they take the head-to-head record. Therefore, a win only grants Zenit access to the Play-Offs, it won't move them higher than eighth spot.
Whoever makes it through, be it Valencia or Zenit, they will face FC Barcelona in the Play-Offs. That might not seem like a massive reward, but making it out of the regular season is a triumph in itself.