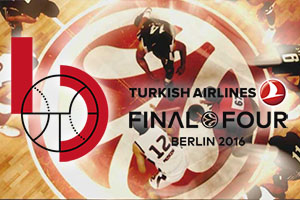 In the opening game of the Sunday action in Berlin, the Russian fans were smiling as Lokomotiv Kuban Krasnodar came out on top against Laboral Kutxa Vitoria Gasteiz. This was a fitting end to what has been an exciting season for the Russian fans and of course, at the end of the game there were plenty of people looking forward to see if the Russians could complete a double on the Sunday.
That wasn't at the front of people's thoughts in a tight first half though and the Spaniards were in the lead at the break. It was only a two point lead, the score being 42-40 at the time, but it did look as though the fans were in for a tight second half. This wasn't to be the case though with a 0-11 scoring run in the third quarter providing the Russians with the lead they were looking for. This took the sting out of the match and while the Spanish side stuck to their task and tried to push the Russians on to the back foot, the game meandered along to a calm finish with the side from Krasnodar well on top.
Laboral Kutxa Vitoria Gasteiz 75 – Lokomotiv Kuban Krasnodar 85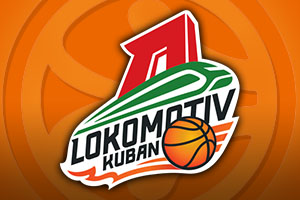 Malcolm Delaney and Ryan Broekhoff both managed to grab 21 points for the winners and six players were in double figures for the winners. Andrey Zubkoc managed to pick up 11 points in the win while Matt Janning, Victor Claver and Chris Singleton all grabbed 10 points for the Russians. The top scorer in the game was Darius Adams who managed to grab 25 points in the loss while Davis Bertans provided Laboral with 13 points in the loss.
It was a disappointing end to a good season for the Spanish side but the Russian fans were very pleased and no doubt looking forward to see if there would be complete Russian domination of the final day.