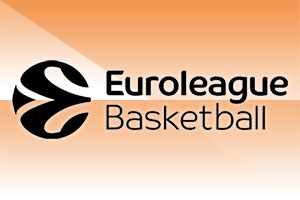 We are almost there. We almost know the teams who will remain in the EuroLeague, and the teams whose EuroLeague campaign has ended. Friday has four big games on offer.
Zenit St Petersburg vs. Maccabi Playtika Tel Aviv
There's a lot at stake for Zenit, and other teams will be looking out for their result.
If Zenit win, they secure a Final 8 place if Real Madrid win and Baskonia win. Beyond that, a win for Zenit sees them entering their game against Panathinaikos on Monday playing for that prestigious spot.
Olympiacos Piraeus vs. Khimki Moscow Region
The team in 12th spot welcomes the bottom ranked team in a game that means little to anyone bar the fans of both of these sides. Even at that, you will have many Olympiacos and Khimki fans who are desperate for the EuroLeague to be over.
Depending on the team's attitudes, this could be a high-scoring affair. It could be one for European basketball betting fans to look out for if you think the laid-back nature of both sides will be reflected in the final outcome.
AX Armani Exchange Milan vs. Anadolu Efes Istanbul
If the hosts win, they secure home-court advantage, no matter what else happens in Round 34 of the EuroLeague. That should provide the Italians with all the incentive they need to show their strength at home to Anadolu.
Of course, the side from Istanbul have been in excellent form this season. Their home-court advantage is already secured, so it will be interesting to see how motivated they are for this clash.
Even if Milan loses, all is not lost for the hosts. If they lose, but Fenerbahce and Bayern also lose, Milan can look forward to home-court advantage in the next stage of the EuroLeague.
FC Barcelona vs. FC Bayern Munich
It is not often that Barcelona play and the focus isn't on them, but this might be one of those nights. The regular season winners have nothing to play apart from the joy of basketball and the desire to win. Bayern have plenty more at stake.
The away side could be playing for home-court advantage in Catalonia. A few things need to go in Bayern's favour for his to happen, so it isn't a certainty, but it is something to consider.
This match is the last of the week to tip-off, but the timing of the Milan and Istanbul game means Bayern won't know how vital their game is until deep into their match.
In short, if Anadolu lose on Thursday night and Milan lose on Friday, a Bayern win clinches home-court advantage for the German side. That probably looks unlikely, and it might be out of their reach by the time you read this, depending on how the Anadolu and Madrid match panned out.
However, with Bayern being the first German side to reach this stage of the EuroLeague, they can feel satisfied with their efforts up until now.