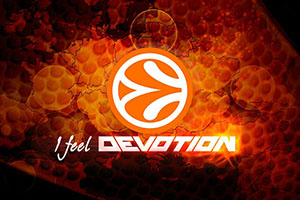 Many of us were limbering up for our first week back at work this week but Euroleague basketball players were getting on with the job at hand, namely, Round 2 of the Top 16. The week started with four games on Thursday, giving fans the chance to grab an early start to their basketball fun this weekend.
Group E
There was just the one game in Group E on Thursday night but it was a close affair and there was no shortage of drama in the match.
Darussafaka Dogus Istanbul 72 – Cedevita Zagreb 79
This was the fourth road win of the season for Cedevita in the Euroleague and it was also the second time that they have won in Istanbul this campaign. This was a game that was very close to the final quarter and even then, there were four ties and four changes of leads at the death. The biggest moment came with 28 seconds left on the clock when Henry Walker delivered a three point shot to put the Zagreb side in the lead. This came just after Walker halted the home team at the other end of the court so he played a massive role when it mattered.
Jacob Pullen served up 25 points in the game, which was a career high for the player, and he also managed to provide 5 assists on the night. Walker provided 13 points while Miro Bilan notched 11 points and 9 rebounds in the game. The top man for the hosts was Semih Erden who grabbed 13 points while Scottie Wilbekin provided 12 points and Manu Markoishvili provided 11 points in the loss.
Group F
With three games on offer in Group F on Thursday night, this was where the action was, and there were some big moments in the big games.
CSKA Moscow 95 – Real Madrid 81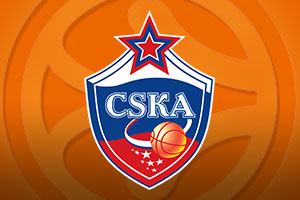 After having lost in round 1 of the Top 16, the hosts were under slight pressure to get back to winning ways in this game. In the end, they ran out convincing winners against the reigning Euroleague champions who once again failed to impress when it mattered. As you would expect, Nando De Colo was at the heart of the good things the host team delivered and he managed to grab 28 points and 7 assists in this one. It will also be no surprise to learn that Milos Teodosic was also heavily involved in the action, grabbing 23 points and 7 assists. Kyle Hines served up 14 points for the winners and Andrey Vorontsevich grabbed 11 points for the winners.
The losing team were helped by K.C. Rivers grabbing 23 points, Gustavo Ayon offering 14 points and 10 rebounds for a double-double and Luka Doncic provided 12 points. Sergio Rodriguez also managed to grab 13 assists for the Spanish side. Real Madrid raced into an early 10-16 lead but by half-time the hosts were 50-41 ahead and the outcome was never in doubt in the second half.
Laboral Kuxta Vitoria Gasteiz 76 – Olympiacos Piraeus 82
This was a very strong defensive performance from the Greek side, with the hosts clocking in at almost 20 points below their home average this season. With Vassilis Spanoulis notching 19 points and becoming the 10th player in Euroleague history to bag 300 three-pointers in their career, it was a very good evening for the Greek side that top Group F at this early stage.
Othello Hunter provided 17 points, Georgios Printezis grabbed 15 points and Vangelos Mantzaris scored 14 points. For the hosts, Mike James provided 16 points and Ioannis Bourousis grabbing 12 points and 7 rebounds. In the regular season, the home team triumphed in both games so this was a change to the pattern that had been set.
FC Barcelona Lassa 87 – Khimki Moscow Region 70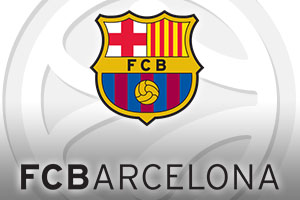 This was a game that the Catalan club led by 20 points at half-time, a 49-29 lead, and they managed to stay well in front for the evening. There was a late 2-11 rally from Khimki, but this spell aside, this was a moment when Barcelona were in full control with Juan Carlos Navarro and Pau Ribas both grabbing 14 points for the winners. Tomas Satoransky provided 13 points; Ante Tomic served up 12 points while both Justin Doellman and Shane Lawal grabbed 10 points for the home team.
The losing team were boosted by Tyrese Rice who provided 14 points; Alexey Shved notched 13 points and James Augustine who served up 11 points.