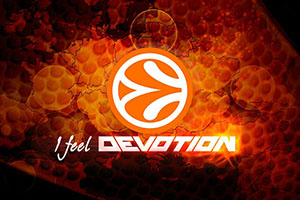 The Top 16 section of the Euroleague is now over with the three games on Friday night concluding matters. There wasn't too much at stake on Friday night, just the matter of who was going to top Group E, but there was still plenty to look out for in the three games that took place.
Group E
Galatasaray Liv Hospital 65 – FC Barcelona 88
With top spot in the group out of their hands, the only thing that Barcelona could do was win in Turkey and then hope for the best. They kept up their part of the bargain, claiming an 8 game winning streak with their 65-88 win against their Turkish opponents. It was a game that Barcelona were in control of from start to finish but the Catalan club really opened up the match with a 0-10 scoring run at the beginning of the fourth quarter. This created a 51-71 margin, allowing Barcelona to cruise to an 11-3 record in the Top 16.
Ante Tomic offered up 20 points and Tibor Pleiss provided 12 points and 12 rebounds in the win. Vladimir Micov grabbed 12 points for the winners while Galatasaray had four players on 9 points, Zoran Erceg, Ege Agar, Kerem Gonlum and Patric Young.
Real Madrid 99 – Zalgiris Kaunas 83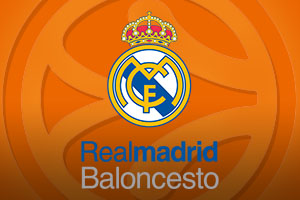 The Spanish side grabbed first place in Group E, finishing their Top 16 campaign with an 11-3 record after this convincing 99-83 win against Kaunas. This was the same record as Barcelona, who finished in second place in the group, but as Madrid had the stronger record in the head-to-head, it was the team from the Spanish capital who took top billing.
Felipe Reyes offered up 17 points while Sergio Rodrigues provided 16 points and 7 assists, while Jaycee Carroll stepped up with 16 points. James Anderson offered up 17 points in the loss while Will Cherry provided 16 points for Kaunas who finish the Top 16 with a 5-9 record.
Group F
Olympiacos Piraeus 77 – Nizhny Novgorod 70
Olympiacos were able to grab a win in their final group game, and they finish in third place, a place which was assured before this game had begun. The winners ended with a 10-4 record while Nizhny finished with a 4-10 record and due to their losing position in the tie-break with both Unicaja Malaga and EA7 Emporio Armani Milan, the Russian side finished in 8th place in the group.
Matt Lojeski offered up 17 points for the Greek team and he also offered up 8 rebounds. Georgios Printezis provided 12 points and Oliver Lafayette and Bryant Dunston both provided 10 points. Rihards Kiksiks offered 17 points for the away team while Trey Thompkins provided 16 points and Art Parakhouski offered up 15 points.
The Euroleague 2015 Playoffs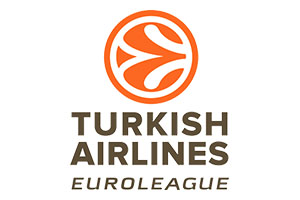 The 2014/15 Playoffs are in a best-of-five format and there are four ties to be played.
Real Madrid v Anadolu Efes Istanbul
Game 1: Wednesday April 15th
Game 2: Friday April 17th
Game 3: Tuesday April 21st
Game 4: Thursday April 23rd (if necessary)
Game 5: Tuesday April 28th (if necessary)
Fenerbahce Ulker Istanbul v Maccabi Electra Tel Aviv
Game 1: Tuesday April 14th
Game 2: Thursday April 16th
Game 3: Monday April 20th
Game 4: Wednesday April 22nd (if necessary)
Game 5: Tuesday April 28th (if necessary)
CSKA Moscow v Panathinaikos Athens
Game 1: Tuesday April 14th
Game 2: Thursday April 16th
Game 3: Monday April 20th
Game 4: Wednesday April 22nd (if necessary)
Game 5: Tuesday April 28th (if necessary)
FC Barcelona v Olympiacos Piraeus
Game 1: Wednesday April 15th
Game 2: Friday April 17th
Game 3: Tuesday April 21st
Game 4: Thursday April 23rd (if necessary)
Game 5: Tuesday April 28th (if necessary)