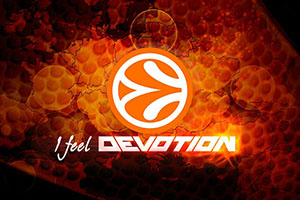 One of the best things about the start of a new season is getting the chance to see new players play for your favourite club. With the Euroleague season just a week away, there have been plenty of moves and signings to keep up with. The big stars and players who were in great form last year can still be seen performing this campaign but there is a lot to be said for looking out for the new players that will grace the Euroleague 2015/16 season.
Maccabi FOX Tel Aviv have indicated their intent this season with the arrival of Arinze Onuaku. The 28 year old center arrives from the NBA, where he played with Minnesota last season and racked up an average of 5.4 points and 4.2 rebounds in the 5 games he played. As well as NBA and D-League experience, Onuaku has played in China but this is set to be his debut campaign in the Euroleague.
Another player with experience of playing in China, the NBA and the D-League is Chris Singleton and he has been snapped up by Lokomotiv Kuban Krasnodar in time for the new campaign.
Kenan Sipahi is heading to Pinar Karsiyaka Izmir on loan this campaign from Fenerbahce Ulker and it will provide the 20 year old with the chance to get more experience. This will be his third season in the Euroleague and he achieved 21 appearances last season helping the Turkish side reach their first ever Final Four. However, with a great pedigree and a lot of hope riding on the player, Fenerbahce clearly believe his development will occur at a better rate if he gets considerably more court time this season.
Plenty of experience is being brought in by Euroleague teams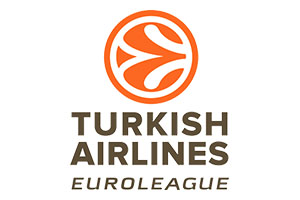 The French champions Limoges CSP have bolstered their team with the capture of Heiko Schaffartzik on a short term deal. With Randy Culpepper expected to be absent until November, this is a smart move and the player comes from Bayern Munich. The 31 year old has been a member of the German national team for the last 6 years, so he does offer considerable experience in the point guard role.
Laboral Kutxa Vitoria have also added experience to their line-up with the capture of center Ioannis Bourousis. The player has signed a one year and he arrives from the Euroleague champions, Real Madrid. With 13 seasons and 222 games in the Euroleague, the Greek internationalist will help to provide Laboral with some added steel and nous on the court. He has played for AEK Athens, Olympiacos Piraeus, EA7 Emporio Armani Milan as well as Madrid and he won a Gold Medal with Greece at the 2005 EuroBasket.
Injuries have ruined Euroleague 2015/16 preparations for some teams
One player that won't be taking to the court at the start of the new season is Nemanja Dangubic of Crvena Zvezda Telekom Belgrade. He picked up a leg injury with the club announcing that he will miss the first 4 weeks of the campaign. Given that Marko Tejic is also set to miss the start of the new Euroleague season and players like Maik Zirbes, Ryan Thompson and Luka Mitrovic all picked up knocks in pre-season; the Belgrade side may struggle to get off to a flying start this campaign.
In light of all of these injuries, and in an attempt to keep the fans upbeat, the Belgrade side have resigned Marko Simonovic on a short term deal. Simonovic has two years of experience with Crvena, having played between 2012 and 2014, in a spell when he captained the team.
Another player who will miss the start of the new season is Joel Freeland, one of CSKA Moscow's new signing. A calf injury will prevent the player from getting off to a flying start with his new club, joining from Unicaja Malaga. CSKA have wasted no time in bringing in a temporary replacement, Viacheslav 'Slava' Kravtsov.