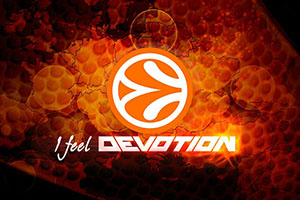 Six games took place in the Euroleague on Thursday night and while we are no further forward in knowing all of the teams who will take part in the Top 16, we are getting there. By the time the weekend is over, we should have a few more teams confirmed and we will definitely know what is up for grabs in the final round.
Group B
There were no Group A games on Thursday night, with all of the action taking place on Friday night, so Group B is where the first focus of Thursday night Euroleague action falls.
Anadolu Efes Istanbul 95 – Laboral Kutxa Vitoria Gasteiz 86
While this wasn't a game that was going change the qualifiers from Group B, it could be a game that is pivotal in deciding the final rankings in the group. This is because a late burst of form from the home team propelled them into second place in the group with just one game to go. Anadolu were trailing by five halfway through the last quarter but Thomas Huertel drove the team on to a 10-0 scoring run.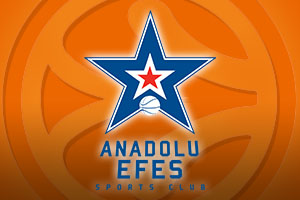 Both of these teams are on a 5-4 record but the margin of victory on Thursday night sees Anadolu take the head to head. The game in Spain was decided by two points in favour of Laboral so this 9 point lead is what separates the two teams, putting the Turkish team in front.
Huertel had a great evening, offering up 25 points and 9 assists and he is now just two 2 assists short of 500 Euroleague assists. Efes were toiling in the first half, being behind by a double-digits score, but they rallied well, with players like Dario Sarci, with 12 points, and Alex Tyus, with 9 points, playing a strong role in the revival. Darius Adams provided 20 points for Laboral, Jaka Blazic provided 15 points, Mike Adams offered up 14 points and Ioannis Borousis scored 12 points.
Limoges CSP 67 – Olympiacos Piraeus 76
The away team took spot in the group, with their 8-1 record, and the hosts slipped to a 2-7 game, suffering a defeat in their final Euroleague home game of the campaign. The game started with an Olympiacos 2-11 scoring run in the opening five minutes and after this, there was no doubt that the game was going the way of the visitors.
Georgios Printezis provided 13 points, Vangelis Matzaris provided 12 points and Ioannis Papapetrou provided 11 points during his 16 minute cameo. Leo Westermann and Ali Traore both provided 14 points for the hosts and Will Daniels provided 10 points in the defeat.
Group C
The Thursday night action has set up a winter takes all fight for the top spot next week, so in that regard, this was a night of setting the scene as opposed to being the main event in the Euroleague.
Pinar Karsiyaka Izmir 78 – Lokomotiv Kuban Krasnodar 88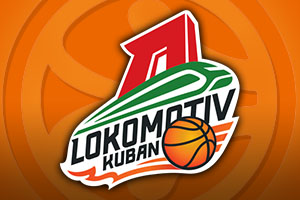 The away team moved into top spot in the group and they know that first place all comes down to Round 10 in a deciding match against FC Barcelona. Lokomotiv moved on to a 7-2 record while the hosts, who were already out of contention for the Top 16, slipped to a 2-7 record.
Ryan Broekhoff was in excellent form and he grabbed 26 points, which is a club record for the team in the Euroleague. Evgeny Voronov provided 14 points, Chris Singleton managed to provide 11 points and Malcolm Delaney was able to provide 11 assists. Justin Carter provided 25 points for the hosts, Kenny Garbiel offered up 13 points and Josh Cater served up 13 points for the home team. It was a game that was decided long before the buzzer and both teams look forward to very different challenges in the New Year.
FC Barcelona Lassa 88 – Zalgiris Kaunas 92
Hunger and desire can count for a lot and the will to win was evidently stronger for the away team. This was the third away win this campaign for Kaunas and they move on to a 5-4 record. They also break the stranglehold that Barcelona had on them. The Catalan club had won 14 games in a row against Zalgiris and before this game, the record stood at 19-1 for the side from Barcelona. It now stands at 19-2 and while this may not seem like a massive improvement, it is a big step forward for Kaunas, who should be able to take a great deal of confidence into the Top 16.
Paulius Jankunas provided 17 points for the winning team, Mantas Kalnietis provided 16 points, Olivier Hanlan offered 14 points, Martynas Pocius served up 12 points and Robertas Javtokas grabbed 10 for the winners. As you'd expect, Ante Tomic was the main man for Barcelona, grabbing 28 points, which featured 11 out of 11 two point shots, which is a new record in the Euroleague for consecutive two point shots.
Group D
There were two games in Group D on Thursday night but the final game on Friday will leave everyone a lot clearer with regards what is up for grabs in the final round of the regular season.
Maccabi FOX Tel Aviv 85 – Brose Baskets Bamberg 65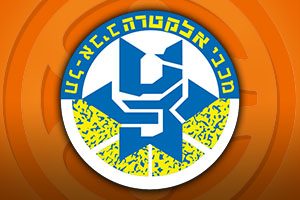 This was a must win game for the Israeli team, and they did it in great style. There is still a lot of work to do, and it could be out of their hands by the weekend, but Maccabi Tel Aviv did what they had to do on Thursday night. They managed to grab 16 three point efforts, a team record, in moving to a 3-6 result and they will now watch the CSKA Moscow and Darussafaka Dogus Istanbul match on Friday night with a high level of interest. The away team, already booked up for the Top 16 slipped to a 5-4 record.
Sylven Landesberg provided 19 points, Taylor Rochestie scored 16 points, Devin Smith offered 12 points while Trevor Mbakew and Guy Pnini provided 11 points, with Pnini not missing a single shot. Daniel Theis was the top man for Bamberg with 13 points while Darius Miller offered 11 points.
Maccabi need CSKA to defeat Darussafaka on Friday night. If they don't, Maccabi are out of the Euroleague. If the Russians do win, Maccabi know that an 11 points (or higher) win in Turkey will see them snatch the final Top 16 spot. It is a tall order but Maccabi are still alive.
Dinamo Banco di Sardegna Sassari 65 – Unicaja Malaga 77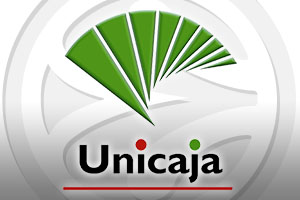 When you have lost two away games in a row, you're happy to know that your next road trip is to a team who haven't won all season. This was the scenario for Unicaja going into Thursday's game and the Spanish side bounced back strongly in this game, moving to a 7-2 record. This sees Malaga still in with a chance of top spot in the group while the hosts now hold a 0-9 record.
Jamar Smith grabbed 20 points while Richard Hendrix offered 16 points and 7 rebounds. Mindaugas Kuzminskas provided 14 points while Stefan Markovic scored 7 points. The hosts, still looking for a win this campaign were boosted by Joe Alexander grabbing 19 points, Jarvis Varnado providing 16 points and MarQuez Hayes with 13 points but it wasn't enough for the Italians.