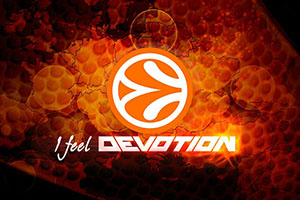 With 7 games on Thursday night, there was plenty of action to start Round 4 in the Euroleague, and the fans who turned up were witness to some astounding games and late drama.
Group A
There were two fantastic games in Group A on Thursday night, with one of them sure to be one of the games of the season.
Khimki Moscow Region 88 – Strasbourg 62
This was a game in which the home team were never behind and they triumphed in every quarter, so in the end, there is no doubt that this was a convincing victory for the Russian side, which moves them on to a 3-1 record and a share of top spot in Group A. The home side continue their unbeaten run in Moscow this season and the club has been a great addition to the Euroleague.
One of the reasons that Khimki have been so good in the Euroleague so far this season is down to the fact that they have a number of players who can step up. This was seen by the fact that a different player took control and responsibility in every quarter. Tyler Honeycutt got the game underway in great fashion with 8 points and 4 rebounds, all in the opening 10 minutes and then Zoran Dragic was the key player in the second quarter. Tyrese Rice made the difference in the third quarter and then Alexey Shved saw the game out in style.
Rice offered up 16 points and 6 assists in total while Shved provided 16 points. Dragic offered 15 points and Paul Davis offered 11. For Strasbourg, who now have a 1-3 record, Mardy Collins offered 14 points and Bangaly Fofana provided 12 in the loss.
Real Madrid 101 – FC Bayern Munich 99
The official Euroleague site is known to overhype things at times but they've already classed this game as one of the greatest regular season Euroleague games in history, and plenty of people agree. If you get the chance to catch the highlights of this match, it is recommended that you do so.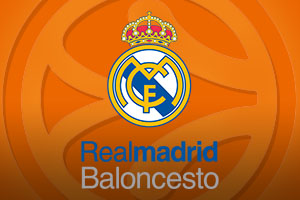 With three minutes to go, the hosts and reigning Euroleague champions were 8 points behind but they bounced back and with a three pointer by Jaycee Carroll, they took the game. Madrid were never behind in the first-half although the score at the break was 51-51 and Bayern grabbed their first lead soon after and then they went on a 0-10 run. With the xcore at 73-81, Bayern were looking good and then with three minutes to go, a score of 88-96 looked to have the game done and dusted before the hosts went on a 10-0 scoring run. Mdrid took a 98-96 lead with half a minute left only for Alex Renfroe to turn the tide back to the Germans only for Carroll to seal it with 3.6 left on the clock.
Felipe Reyes and Rudy Fernandez both grabbed 20 points while Reyes claimed a double-double with 11 rebounds. Sergio Llull offered up 18 points and match-winner Carroll provided 14 points. For Bayern, Nihad Djedovic provided 22 points, Renfroe offered 21 points and K.C. Rivers grabbed 15 points against his former team.
Group B
It was a full house in Group B on Thursday night as all three games took place.
Laboral Kutxa Vitoria Gasteiz 92 – Anadolu Efes Istanbul 90
This was a third win in a row for the home team, moving them on to a 3-1 record, but they needed overtime to grab the win against an Anadolu side who will be feeling very heard done by as they head home. The loss drops the Turkish side to a 2-2 record and they are now in joint third place with Cedevita while the hosts are joint top with Olympiacos.
The away team were leading the game for most of the match, having a 40-51 lead in the final quarter but this was the spark for the hosts to rally and the lead changed hands a number of times in the rush to the end of the game. With just less than twenty seconds left on the clock, Laboral were in the lead 80-76 but Efes took it to the overtime, only to see the hosts go on a 7-0 run in OT and take the game.
Ioannis Bourousis offered 18 points and 11 rebounds for a double-double, Mike James provided 16 points while Fabien Causeur and Jaka Blazic provided 14 points each. Thomas Heurtel was once again the top man for Anadolu with 26 points and 6 assists against his former team, Jayson Graner grabbed 16 points, Derrick Brown offered 15 points and Bryan Dunston provided 11 points and 8 rebounds in the loss.
EA7 Emporio Armani Milan 68 – Cedevita Zagreb 77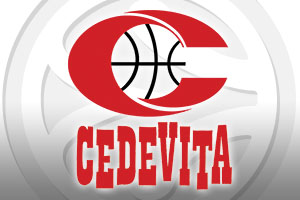 This was the second road win in a row for the Zagreb side and they move to a 2-2 record in Group B while the hosts drop down to a 1-3 record. The away side were actually comfortably in the lead but managed to lose a double-digit gap in the second half, before they roared back late on to secure the win.
Miro Bilan provided 16 points, James White offered up 15 points and Luka Babic grabbed 13 points, with 11 coming in the last 10 minutes. There was also a big showing from Marko Arapovic with the teenager offering 11 points and 6 rebounds for the winners. Alessandro Gentile provided 19 points, Krunoslav Simon provided 16 points and Oliver Lafayette provided 14 points for the losing side.
Olympiacos Piraeus 75 – Limoges CSP 49
They were losing at half-time but in the end the home side ran out convincing winners as they trounced their French opponents. A big part of this success came with the 18-0 run in the fourth quarter, and the overall 47-20 lead in the second half. This moves the winning side on to a 3-1 record and joint share of the lead in Group A. Limoges drop to a 1-3 record and they'll be wondering how they fared so badly in the second half.
Georgios Printezis offered up 15 points while Patric Young and Vassilis Spanoulis provided double-doubles for the winners. D.J. Strawberry also had a big impact late on, grabbing 12 points in 16 minutes. Randy Culpepper offered 10 points and Frejus Zerbo provided 9 points for the losing sides.
Group D
There was no action in Group C on Thursday night but the two games in Group D provided enough for fans to enjoy.
Brose Baskets Bamberg 77 – Maccabi FOX Tel Aviv 66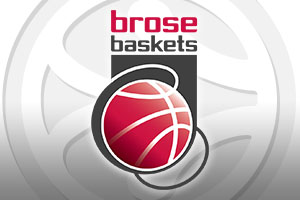 This was a second win for the hosts, moving to a 2-2 record while Maccabi slipped to a 1-3 defeat and the former Euroleague winners are struggling for form so far this season. A 12-0 run late on gave Bamberg a lead they wouldn't lose with Nicolo Melli and Daniel Thesis shining late on.
Thesis provided 16 points and 7 rebounds while Bradley Wanamaker offered 15 points and 8 rebounds. The winners were also boosted with Nikos Zisis and Janis Sterlnieks providing 10 points each while Melli offered 10 rebounds. For Maccabi, Devin Smith provided 19 points and Brian Randle offered 11 points.
Darussafaka Dogus Istanbul 75 – CSKA Moscow 80
The away team moved on to a 0-4 record with a win that looked close but was quite comfortable. The hosts slip to a 1-3 record and although they took an early lead in this game, they slumped to a 0-16 run which allowed CSKA to take full control of the game. The half-time lead was 43-48 but CSKA opened up a big gap in the third quarter with Nando De Colo and Milos Teodosic being on top form. The hosts rallied late on but the closest they got to the Russians side was 7 points until the dying seconds of the game.
Teodosic ended with 22 points and 9 assists while De Colo provided 19 points and 5 rebounds. Kyle Hines provided 9 points and 6 rebounds for the winners. For the hosts, Luke Harngody was once again on form with 18 points and 7 rebounds while Marcus Slaughter offered 12 points and 8 rebounds.