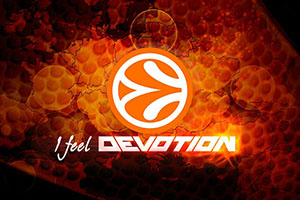 We may not be in the weekend just yet but the Thursday night games in round 3 of the Euroleague provided plenty of excitement and drama for fans across Europe.
Group B
With all of the Group A games taking place on Friday night, our review of the Thursday night Euroleague action begins with Group B, where there were two games taking place.
Anadolu Efes Istanbul 75- Cedevita Zagreb 81
This was a big shock in Istanbul with the away team trailing and toiling for the opening three quarters but then springing to life in the final quarter. The Zagreb side grabbed 27 points in the final quarter, condemning Anadolu to their first defeat of the campaign while providing Cedevita with their first win.
Miro Bilan was a huge factor in the game, offering up 20 points and 10 rebounds for a rather impressive double-double. Jacob Pullen was also hugely influential in the game, grabbing 18 points, but with 10 points in the final quarter, he played a big part in the win. With Luka Babic, Fran Pilepic and John Diebler all grabbing points late on, there were many heroes for the team who were 67-59 down at the start of the final quarter. Dario Saric, Bryan Dunston and Derrick Brown all reached double figures.
Limoges CSP 71 – Laboral Kutxa Vitoria Gasteiz 107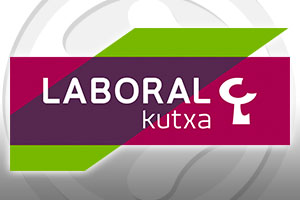 The away team were never behind on a night when they grabbed 13 three-point shots, offered up 28 assists and forced 21 turnovers. This is a weakness of Limoges that has already been exposed this season and it looks as though they'll need to improve on this matter if they are going to have any impact on the Euroleague. The win places the away team on to a 2-1 record while the home side slipped to a 1-2 loss, with this defeat being their second loss at home.
After just ten minutes, there were 6 Laboral players on the scoreboard with the lead being 14 points. At half-time the score was 34-60 and at one point, the distance between the two teams reached 34 points!
Darius Adams provided 18 points and 9 assists while Fabien Causeur offered 16 points, Alberto Corbacho grabbed 14 points and Mike Hames provided 12 points. For Limoges, Randy Culpepper grabbed 13 points, Ali Traore provided 11 points and Nobel Boungou-Colo and Leo Westermann both provided 10 points for the losing side.
Group C
Last minute drama and two of the biggest names in the Euroleague clashing meant that Thursday night in Group C was an exciting affair for basketball fans across Europe.
Pinar Karsiyaka Izmir 66 – Zalgiris Kaunas 68
Who doesn't love a game that goes down to the final shot? This was a dramatic game that saw Kaunas move on to a 2-1 record in Group C while the hosts slipped to a 1-2 record. Not for the first time, Paulis Jankunas was in great form with a double-double of 16 points and 10 rebounds. He was supported by Brock Motum who grabbed 13 points, Ian Vougioukas who offered 11 points and Olivier Hanlan nabbed 10 points. For the hosts, Kenny Gabriel offered 17 points while there was a double-double for Justin Carter who picked up 12 points and 11 rebounds, In the final minute, the hosts missed four three point shots which would have turned the game in their favour but the visitors held on to grab a memorable win.
FC Barcelona Lass 77 – Panathinaikos Athens 52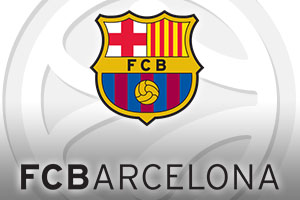 In a game between two familiar foes in the Euroleague, Barcelona were in complete control and moved on to a 2-1 record while their Greek rivals slipped down to a 1-2 record. There was a 42-28 half-time lead and anytime the away side looked to get back into the game, the Catalan club shut them down. In the third quarter, there was a 55-43 lead but later on, a massive three-point play from Samuels killed the game dead and Barcelona could relax late on.
Justin Doellman was in tremendous form, grabbing 13 points and 6 rebounds while Alex Abrines, Stratos Perperpglou and Ante Tomic all grabbed 11 points. For Panathinaikos, James Gist offered 13 points while James Feldeine provided 11 points for the losing side.
Group D
Results went to plan in Group D even if the flow of the games didn't quite go as expected in the two games on Thursday night.
CSKA Moscow 83 – Brose Baskets Bamberg 77
The expected home win materialised but it was probably a trickier game for CSKA Moscow than many expected. This win moves the Russians on to a 3-0 record, and it was their ninth win in nine games against Bamberg, while the losing side slipped to a 1-2 record in the group.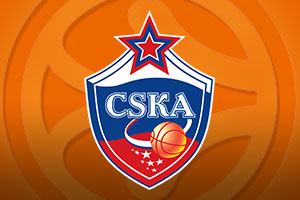 Nando De Colo was responsible for placing the hosts in to a double-digit lead in the second quarter and at half-time, the score was 37-28. Some impressive play from Milos Teodosic increased the lead to 15 points in the third quarter but the away team never relented and with 4 minutes left, they shocked the hosts by taking a 68-69 lead.
This was the key for the hosts to pull away though, finally putting the game to bed. De Colo provided 22 points and 7 assists, Teodosic provided 18 points and Aaron Jackson offered up 13 points. Bradley Wanamaker provided 19 points for the losers; Nikos Zisis offered 12 points while Nicolo Melli grabbed 11 points in the defeat.
Maccabi FOX Tel Aviv 79 – Dinamo Banco Di Sardegna Sassari 63
The hosts finally won a game in the Euroleague this season and Devin Smith was at the heart of it all with 22 points. There were five players in the home side who grabbed double figures with Trevoe Mbakwe having a big night offering 11 points, 15 points and 2 assists. Brian Randle grabbed 12 points, Sylven Landesberg provided 11 points and Yogev Ohayon offered 10 points.
The loss saw the away team slip to a 0-3 record even though Christian Eyenga provided 21 points. Jarvis Varnado and David Logan both hit 11 points for the away side.