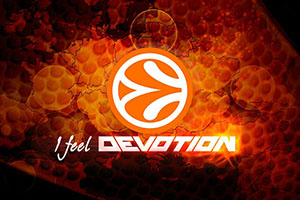 The second round of Euroleague action got off to a flying start with a lot of big games and big players showing their talent.
Group A
There were two matches in Group A on Thursday night and it was a night of home comforts as two teams who lost on the round in Round 1 got their first win of the new Euroleague season.
FC Bayern Munich 69 – Khimki Moscow Region 60
Any sort of win is very much welcome in the Euroleague but Bayern Munich fans will take a lot of pleasure and comfort from this victory. They will know that even though the scoreline states that there were only 9 points between the two teams, this was a game that they dominated. Both teams are now on a 1-1 record after two games, having won their home match and losing their away match.
At one point after half-time, Bayern held a 17 points and although Knimki rallied late on, there was never any doubt about who was winning this game. Nihad Djedovic was strong throughout the game, grabbing 16 points while K.C. Rivers pitched in with 15 points. Deon Thompson also had a big game offering up 12 points and a steal while Alex Renfroe helped himself to a double-double with 10 points and 11 rebounds. For the Moscow side, Alexey Shved grabbed 16 points while James Augustine was a double-double player with 15 points and 12 rebounds.
Real Madrid 98 – Crvena Zvezda Telekom Belgrade 71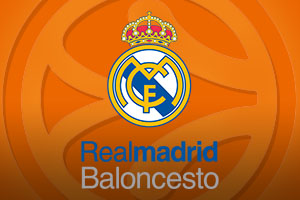 Everyone expected the reigning Euroleague champions to get back to winning ways in this game but perhaps not many people felt that the Spanish side would win by this margin. The hosts were in no mood to mess about and in the opening nine minutes of the game they only allowed the Belgrade side to grab one basket. This opened up a 19-2 lead, and they weren't slow in adding to this margin. By half-time, Madrid were 56-20 in the lead and even midway through the third quarter, the scoreline stood at 76-30. It was at this point that Madrid took the foot off the gas and wheeled to the end, but they still managed to come home in a convincing manner.
Jaycee Carroll offered up 19 points while Gustavo Ayon delivered 16 points and 7 rebounds. Trey Thompkins offered up 12 points while Sergio Llull and Willy Hernangomez provided 11 points, as Sergio Rodriguez delivered 11 assists. The Belgrade side were boosted by Maik Zirbes who scored 15 points, Marko Simonovic provided 12 points and on his Euroleague debut, Borisa Simanic provided 10 points. There was also a decent performance from Stefan Jovic who offered up 9 points and 9 assists.
Group B
The two games in Group B has left the group already feeling stretched and we've not even seen out the full second round of fixtures yet!
Anadolu Efes Istanbul 89 – EA7 Emporio Armani Milan 73
This was a game between two teams who won their opening fixture in the new Euroleague season but it was the Turkish side who prevailed and they now sit atop Group B with a 2-0 record. This was the 11th win in a row for Efes against Milan so it was no real surprise and the Turkish side looked in control from start to finish. An 11-0 scoring run ensured that the hosts were 32-25 in the first-half but a Milan come-back brought it to 43-42 at half-time. Alessandro Gentile was in great form for the Italians but Jon Diebler was front and centre in this game and Efes had it wrapped up long before the end of the game.
Diebler managed to grab 17 points while the impressive Thomas Huertel offered 13 points and 8 assists. With Dario Saric grabbing 12 points and Alex Tyus offering 11 points, there were plenty of decent players on show for the home team. Gentile grabbed 22 points for Milan while Milan Macvan provided 18 points for the losing side.
Cedevita Zagreb 80 – Limoges CSP 84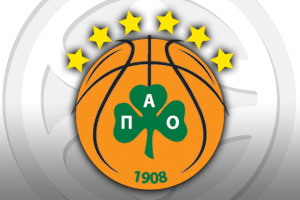 They may have been away from home but Limoges CSP looked in control for virtually all of the night in this game in the capital of Croatia. The thing is though, the first time the visitors let go of their lead came with just over a minute of the game to go but they managed to haul the game around and walk away with a massive win.
Nobel Boungou-Colo was a monumental player in the win grabbing 15 points, 7 rebounds and 5 assists while Leo Westermann delivered 15 points. Will Daniels provided 14 points, with 12 in the opening quarter, Heiko Schaffartzik provided 12 points and Ali Traore offered up 10 points for the winners. Jacob Pullen was instrumental in Zagreb nearly turning the game around and he offered 21 points, which is a career high for the player. Miro Bilan provided 19 points and 9 rebounds while James White offered up 17 points in the loss.
Group C
There was just the one game in Group C and in the end; it turned into a comfortable evening for the hosts.
Panathinaikos Athens 85 – Pinar Karisyaka Izmir 73
This game sees both teams sitting with a 1-1 record after two games. The hosts took control early on, reaching a 42-24 lead at one point but in the middle of the matchup, things got a bit tighter. At half-time the score had been pegged back to 47-34 while the closest the score got to was 47-40. This margin was repeated later on at 65-52 and although the hosts never raced away, they never looked in any danger.
James Gist was in excellent form, grabbing 27 points while Dimitris Diamantidis provided 12 points and 8 assists. Nick Calathes was also in good form for the Greek side, providing 11 assists for the winner. Karsiyaka were helped along by Kenny Gabriel offering 17 points, Juan Palacios offering 14 points, Joe Ragland grabbing 12 points and Josh Carter picking up 10 points.
Group D
There was just one game in Group D but it provided us with another away win and the winners moved on to a 2-0 record at the top of the group.
Maccabi FOX Tel Aviv 82 – Unicaja Malaga 93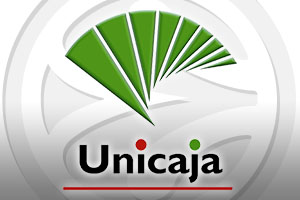 The Spanish were in excellent form in this group and were firing out of the blocks, taking a 7-17 lead in the opening quarter. It was a close affair up to half-time though with the two teams taking a break at a score of 47-47. The match ebbed and flowed and late on, Maccabi got to within 80-82, leaving the home fans thinking that some late magic was in store. However, it was at this points that Malaga stepped it up, ending the game on a 2-11 scoring run which saw them take the win.
Mindaugas Kuzminskas provided 23 points, a career high, in the win, and many of the points came with perfect timing, shutting the hosts down when they looked as though they were about to get back into the match. Jamar Smith provided 17 points, Nemanja Nedovic provided 13 points and Richard Hendrix had a solid game against his former side, grabbing 12 points, 6 rebounds and 6 assists. Taylor Rochestie was heavily involved with Maccabi, offering 18 points and 7 assists while Trevor Mbakew provided 17 points while both Jordan Farmar and Devin Smith offered up 13 points for the hosts.