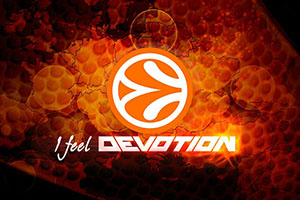 The seven games on Friday night served up a range of shocks, surprises and scores that will keep European basketball fans talking all week.
Group A
There were two big games in Group A on Friday night and the reigning Euroleague champions are still struggling on the road.
Strasbourg 93 – Real Madrid 86
Strasbourg grabbed their second home win of their campaign while Real Madrid have lost on the road for the third time this season. The score leaves both teams on a 2-3 record in Group A and there are four teams sharing third place in the group. While the hosts got off to an excellent start, a 0-16 run in the first quarter put the Spanish giants ahead. However, by half-time, the score was 51-44 which set a record for the amount of points that Strasbourg had scored in a first half. The hosts kept up the pressure and at one point held an 83-63 lead in the fourth quarter.
Louis Campbell grabbed 23 points for the winner, Roderigue Beubois offered up 16 points, Mardy Collins served up 14 points and Kyle Weems grabbed 12 points for the winners. Real Madrid were boosted by Jeffrey Taylor with 21 points, Sergio Llull grabbed 20 points and Rudy Fernandez provided 17 points.
Fenerbahce Istanbul 88 – Khimki Moscow Region 83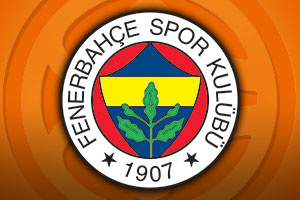 This was a game that went to the wire but the 11,700 fans loved the way the game finished. This win places Fenerbahce at the top of the time with a 4-1 record while the Moscow team have a 3-2 lead.
Luigi Datome was the key player for the hosts with 19 points and Bobby Dixon provided 16 points. Jan Vesely was also on top form again and he grabbed 15 points and 9 rebounds and Kostas Sloukas served up 14 points. Alexey Shved was in fine form for the losing side with 19 points, Paul Davis provided 15 points, Zoran Dragic served up 13 points while Tyrese Rice provided 11 points for the defeated team.
With 16 seconds left on the clock, the score was tied at 81-81 but Sloukas, Datome and Bogdan Bogdanovic stepped up and swung the game for the hosts.
Group B
There was just the one game in Group B on Friday night but the Zagreb fans thoroughly enjoyed their evening out.
Cedevita Zagreb 76 – Laboral Kutxa Vitoria Gasteiz 67
Losing the first two games of the Euroleague season left the Zagreb side feeling a bit low but after three wins in a row, they are feeling rather pleased with themselves at the half-way stage of the Euroleague. This result also sees Laboral sitting on a 3-2 record.
Jacob Pullen was the start man and he grabbed a career high of 26 points in the win while Miro Bilan helped himself to a double-double with 17 points and 10 rebounds. James White provided 15 points and 9 rebounds while Luka Babic was on hand to offer 10 rebounds. For the losing side, Jaka Blazic provided 20 points while Ioannis Bourousis provided 14 points and 8 rebounds and Kim Tillie was also a major player, providing 10 points for the losing team.
Group C
The home teams had the edge in Group C on Friday night with two games taking place.
Pinar Karsiyaka Izmir 77 – Stelmet Zielona Gora 66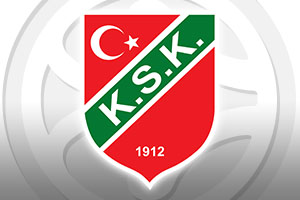 This win saw the home team move up to a 2-3 record in Group C while Stelmet dropped to a 1-4 record. The half-time score was 36-28 but the hosts kept the pressure up to remain in full control of the game.
Colton Iverson offered up 15 points for the winning team, Can Altintig offered 13 points, Kenny Gabriel served up 12 points while Joe Ragland also grabbed a dozen points. For the away team, Nemanja Djurisic grabbed 16 points while both Lukasz Koszarek and Vlad Moldeoveanu picked up 13 points and Mateusz Ponitka offered up 12 rebounds.
Panathinaikos Athens 91 – Zalgiris Kaunas 56
The Greek side rank amok in this game, putting their two most recent games behind them in a convincing victory, Miroslav Raduljica provided 18 points on a night when five players on the home team reached double figures. James Feldeine grabbed 15 points, Vladimir Jankovic offered 12 points while Ognjen Kuzmic and Nick Calathes served up 11 points each for the winning team. Ian Vougioukas offered up 15 points and 7 rebounds while Brock Motum grabbed 10 points in the loss.
Group D
The two teams with a perfect record in Group D clashed in Moscow as all eyes fell on the group on Friday evening.
CSKA Moscow 78 – Unicaja Malaga 86
The two teams with a 4-0 record clashed in Moscow and it was the away side that enjoyed their evening. The Spanish side moved on to a 5-0 record while the Moscow side fell to a 4-1 loss. It was a close first half but in the third quarter, the hosts were 9 points clear only for the Spanish side to storm away with a big final quarter showing.
Edwin Jackson offered 24 points while Mindaugas Kuzminskas offered 22 points in the win. Stefan Markovic grabbed 10 points and 7 assists for the winning side. For the losing side, Cory Higgins provided 17 points, Nando De Colo served up 14 points, Kyle Hines grabbed 13 points and Milos Teodosic served up 10 points and 7 assists.
Dinamo Banco di Sardegna Sassari 73 – Brose Baskets Bamberg 90
This was a very close game up until the last quarter when the German side took control and never looked back. This means the winners move to a 3-2 record, solidifying their hold on third place while the hosts are the only team without a win in the Euroleague this season, sitting with a 0-5 record.
Nicolo Melli grabbed a career high of 26 points and he picked up a performance index rating of 37. Brad Wanamaker offered 18 points while Daniel Theis provided 12 points for the winning team. MarQuez Haynes grabbed 14 points for Sassari, as did Christian Eyenga, while David Logan grabbed 12 points and 4 steals.