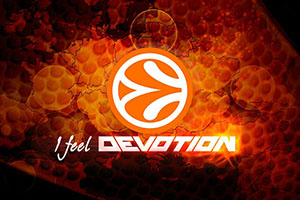 There are some new names in Group C for Euroleague fans but there are also some well-established teams that provide a touch of glamour and familiarity for basketball fans across Europe. There is always something exciting about the clash of the big name and the underdog and if you are looking for big scores or upsets, you will probably find both on hand in this group.
There is still a lot of prestige in this group though with three past champions of the Euroleague (FC Barcelona, Panathinaikos Athens and Zalgiris Kaunas), a team very much on the rise in European basketball, Lokomotiv Kuban Krasnodar and two domestic champions in Stelmet Zielona Gora and Pinar Karsiyaka Izmir.
The teams in Group C:
FC Barcelona Lassa
Pinar Karsiyaka Izmir
Lokomotiv Kuban Krasnodar
Panathinaikos Athens
Zalgiris Kaunas
Stelmet Zielona Gora
Some all-time record holders play in Group C
If you are looking for players that you can rely on to make their mark, there are some top class players operating in Group C. FC Barcelona's Juan Carlos Navarro is the all-time leading scorer in the Euroleague with 3,674 points and Dimitris Diamanditis from Panathinaikos leads the way in all time assists, 1,146, steals, with 414 and in the performance index rating, with a score of 3,538. When it comes to consistent performances, this may be the group that gives you what you are looking for.
The opening game in Group C takes place on Thursday evening when Pinar Karsiyaka Izmir play their first ever Euroleague game when they welcome the powerhouse that is FC Barcelona. The Catalan club will be keen to win their opening Euroleague game for the 8th campaign in a row.
Group D
There is a good mix of Euroleague regulars and teams with something to show and prove in Group D of the regular season of the 2015/16 regular season. If last season was anything to go by, you should probably expect CSKA Moscow to run away with the group with the Russian side showing stunning from at the start of the campaign. It all counted for nothing in the end though and their group rivals will know that the team from Moscow will be vulnerable.
The teams in Group D are:
CSKA Moscow
Maccabi FOX Tel Aviv
Unicaja Malaga
Darussafaka Dogus Istanbul
Dinamo Banco di Sardegna Sassari
Brose Baskets Bamberg
Dinamo Banco di Sardegna Sassari return to the Euroleague after a one season absence but Darussafaka Dogus Istanbul and Brose Baskets Bamberg may be new names for some Euroleague basketball fans. It is not as though you should necessarily assume that these games will represent easy pickings when it comes to basketball betting though, and we may see a shock or two in store for Group C this season.
Big names have plenty of history between them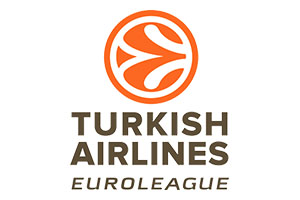 CSKA Moscow and Unicaja have all been involved with the Euroleague for the past 14 seasons and in the past 10 years, the Top 16 has been a common playground for these teams. CSKA missed out on the Top 16 in 2010/11 but apart from that, these teams have been involved in the second stage of the Euroleague every time in the past 10 years. As you would expect, there is a lot of Euroleague history between these sides. The Euroleague calibre of this group can be seen with the fact that CSKA and Maccabi have clashed 17 times on Euroleague action. The Russians won both games last season but in 2014; the Israeli side snatched a dramatic 1 point win over CSKA in the Final Four en route to a stunning victory.
By rights, CSKA, Maccabi and Unicaja should all be able to make it through to the Playoff stages but even with that in mind, there is still one more spot up for grabs, which means that there will be plenty to play for in the group.
The opening games in Group D takes place on Thursday evening when CSKA Moscow welcomes Maccabi and Darussafaka Dogus Istanbul play at home to Dinamo Banco di Sardegna Sassari.