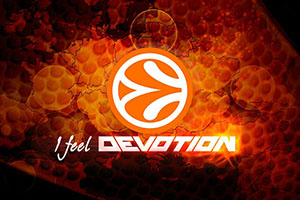 Group A promises to be a rather exciting group in this season's 2015/16 Euroleague regular season. The group contains the reigning Euroleague champions, a team that made the Final Four and the winners of the Eurocup, so there are plenty of teams that know how to win games.
The teams in Group A are:
Real Madrid – current Euroleague holders
Fenerbahce Istanbul
Bayern Munich
Khimki Moscow – current Eurocup holders
SIG Strasbourg
Crvena Zvezda Telekom Belgrade
There are some teams with great Euroleague pedigree here, so this should be a group with plenty to focus on in the coming weeks and months.
Real Madrid will be out to create a sense of history by coming only the third team in the past 24 years to successfully defend their Euroleague title but they should be aware that in recent years, the holders have found it tough. The 2013 winners, Olympiacos Piraeus and the 2014 winners, Maccabi Tel Aviv, both failed to make it beyond the playoffs in the season following their triumph. This means that there will be some pressure on Madrid to reach the Final Four but with 8 players from last season's squad coming back for more, they should have the experience required to put up a strong defence of their trophy.
The star names of Madrid are back on show this season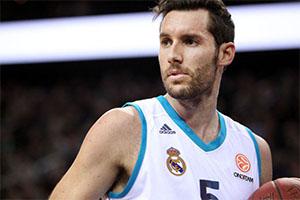 This means that Euroleague fans can look forward to watching players like Rudy Fernandez, Felipe Reyes and Sergio Rodriguez in action this season. Other good news for Real Madrid comes with the fact that coach Pablo Laso is still in place.
If you are looking for a team who may upset the form book, Khimki Moscow may be the time to look out for. They will aim to become the first Eurocup holders in four years to make the playoffs and since 2005, only three Eurocup holders have made it to the playoffs in the Euroleague in the following season. Khimki will be aiming to follow on from Dynamo Moscow in 2007, from Valencia in 2011 and from Unics Kazan back in 2012. As of yet, no Eurocup holder has forced their way into the Final Four but with players like Tyrese Rice, a former MVP at the Final Four, Zoran Dragic, Petteri Koponen and Alexey Shved, they may go further than many people expect.
The opening game in Group A takes place on Thursday evening when Crvena Zvezda Telekom Belgrade welcome SIG Strasbourg.
Group B
Group B has some instantly recognisable Euroleague names and if you are keen to watch a group that should offer drama and excitement, this is the group for you.
The teams in Group B are:
Olympiacos Piraeus
EA7 Emporio Armani Milan
Limoges CSP
Laboral Kutxa Vitoria Gasteiz
Cedevita Zagreb
Anadolu Efes
While no one really knows how a group will pan out before the first game has taken place, it would be fair to say that most people expect Olympiacos and Efes to be the frontrunners in the group. Olympiacos were the runners up in the championship game in last season's Euroleague and Efes have been ever-present in the Top 16 dating back to 2009.
They will face challenges though and the news that Milan have brought in 11 new signings and a new head coach means that they will be worth looking out for. The Italian team could take time to settle but if they click early, Milan could be in with a good shout. Limoges will be keen to place French basketball back on the European map and their aim has to be to become the first French side to reach the Top 16 since 2007. Laboral Kutxa could also be in with a shout and their coach Velimir Perasovic will be aiming to reach the Top 16 for the 14th time in 15 seasons.
The opening game in Group B takes place on Thursday evening when Olympiacos Piraeus welcomes Cedevita Zagreb.