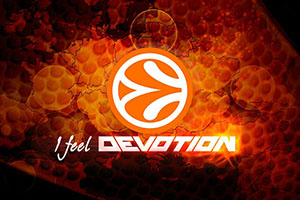 The six Euroleague games on Friday night not only brought Round 10 to a conclusion and gave us the last Euroleague action of 2015, they signalled the end of the regular season. The four groups now have four qualifiers making their way through to the Top 16 and two teams from the four groups will be dropping down into the Last 32 of the Eurocup.
Group A
There was just the one game in Group A but it meant a lot and if you were looking for tense action in the Euroleague on Friday night, this was the game and group to look out for.
Crvena Zvezda Telekom Belgrade 85 – FC Bayern Munich 76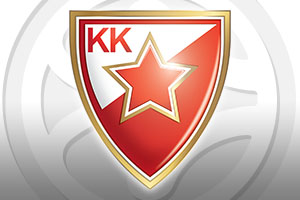 This was a head-to-head match for the final Top 16 spot and in the end, the home team won with a bit to spare. This wasn't the case throughout the match and with five minutes left on the clock, there was one score in the game but just when the home fans were preparing themselves for a potential mugging, they found another gear and pushed on to victory. In the end, Crvena Zvezda grabbed third place, Madrid were bumped down to fourth which means that the Germans took the dreaded fifth spot.
Quincy Miller picked up 21 points and 10 rebounds for an excellent double-double while Maik Zirbes provided 17 points and 9 rebounds on a big night for the hosts. Marko Guduric helped himself to a career high of 16 points while Stefan Jovic offered 9 points and 13 assists. For the losing side, Dusko Savanovic scored 19 points, Deon Thompson provided 17 points and K.C. Rivers notched 10 for the Bayern team who will now head into the Eurocup.
Group B
There wasn't ultimately a great deal at stake in Group B on Friday night but there were a couple of good games, even if both match-up featured one team who were more fired up for the game than their opponents.
EA7 Emporio Armani Milan 69 – CSP Limoges 77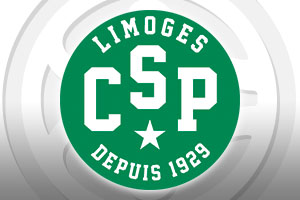 The two bottom teams of Group B clashed in Milan and a home defeat brought a thoroughly miserable regular season to a close for the Italian side. Both of these sides head into the Last 32 of the Eurocup but at least Limoges will be feeling slightly better about themselves with this away win behind them.
Once again the main man for CSP Limoges was Nobel Boungo-Colo who managed to grab 21 points in the win while Frejus Zerbo was also on good form, providing 16 points for the winning team. Macvan Milan scored 15 points for the hosts, Simon Krunoslav grabbed 14 points and Bruno Cerella got into double-figures with 10 points.
Olympiacos Piraeus 68 – Anadolu Efes Istanbul 81
The hosts had top spot in the group all tied up and this was probably a big factor in Anadolu having a lot more hunger and desire for this one. The Istanbul side knew that an away win would take them into second place, which is always something worth playing for. They grabbed a very convincing win in Greece which means that these two teams took the top two spots in Group B.
Thomas Huertel and Dario Saric both grabbed 13 points each for the winners while Derrick Brown scored 10 for the Turkish team. Daniel Hackett was in excellent form for the hosts, scoring 19 points in the loss. The Greek side were also boosted by 10 points each from Georgios Printezis and DJ Strawberry, who had a fruitful night in the home defeat.
Group C
The two games in Group C may not have had much to offer with respect to qualification spots but the two games served up action that went right to the death, while giving some fans a much needed boost before their European adventures in the New Year.
Lokomotiv Kuban Krasnodar 78 – FC Barcelona Lassa 74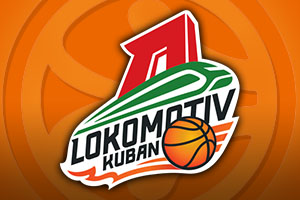 The hosts take top spot in the group, concluding with an 8-2 record while the Catalan club finished in second place with a 6-4 record, a record they shared with Panathinaikos Athens but Barcelona had the head-to-head advantage. Barcelona have downed tools since they qualified for the Top 16 but there is no doubt that this was a game that both sides were determined to win. It was a narrow victory but the win placed Lokomotiv at the top of the group, a position many in European basketball feel is fully deserved.
The away team were 54-63 ahead in the final quarter but a strong rally from the hosts late on turned the game. Malcolm Delaney managed to grab 19 points and 9 assists over the course of the game while Anthony Randolph offered up 16 points. Chris Singleton was also in good form for the winners, picking up 10 points. Juan Carlos Navaro picked up 22 points, which is the most he has bagged in a Euroleague game since April 2014 and Ante Tomic continued his run of form, with 17 points and 7 rebounds.
Stelmet Zielona Gora 81 – Pinar Karsiyaka Izmir 83
These two teams may be heading to the Eurocup but the Turkish side at least ended their first ever Euroleague campaign in style with an away win. This placed Pinar into fifth place, with a 3-7 record while Stelmet finished with a 2-8 record and last spot in the group.
Gora had a late shot to tie the game but missed, which was probably a fitting climax to their Euroleague season. Justin Carter was the main man for the winners, grabbing 27 points while Juan Palacios provided a great all-round showing with 13 points, 9 rebounds, 4 assists and 4 steals. Josh Carter was also involved, providing 10 points. For the hosts, Mateusz Pontika offered 20 points and 10 rebounds for a big double-double. Dejan Borovnjak scored 16 points, Dee Bost played his part with 13 points and 7 assists while Przemyslaw Zamojski notched 12 points for the losing team.
Group D
Group D featured a battle for top spot and while Unicaja had home advantage, CSKA Moscow have enough about them to neutralise the majority of advantages a team will have. This proved to be the case in a game that was more engrossing than many thought it was going to be.
Unicaja Malaga 76 v CSKA Moscow 88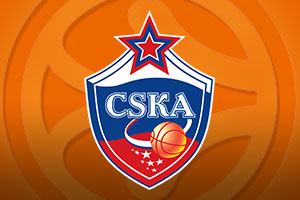 There was a chance that Unicaja could have grabbed top spot in the group in this clash but clearly CSKA Moscow were in no mood to let things slide in their last regular season game of the campaign. This result meant that CSKA finished with a 9-1 record and this away win provided a semblance of revenge for their only defeat of the campaign, a home loss to the Malaga side.
Nando De Colo was once again the main man for CSKA Moscow but his sidekick Milos Teodosic had a slightly quieter evening, chipping in with 6 points. However, CSKA were provided with double figures by Nikta Kurbanov and Joel Freeland, who both helped themselves to ten points in this win in Spain. Edwin Jackson was the standout Unicaja player with 15 points while two players managed to provide 10 points each for the hosts, Nemanja Nedovic and Fran Vasquez.