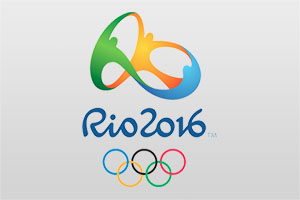 With the group stages being over and the teams having a well-deserved rest day on Monday the 16th of August, there is an opportunity to look forward to the rest of the tournament. It is set to be a big week of basketball action and this means that there is going to be a big week of basketball betting to look forward to.
Odds To Win Outright
While the odds may have changed for some of the teams, there has been no alteration as to who the bookmakers expect to be the champions come the weekend. USA are still out in front and can be found at odds of 1.040 to take the Gold Medal in Rio this summer. This isn't a surprise and there won't be too many people betting on this market. The returns on offer from backing the USA aren't attractive and no matter how appealing some of the other odds are, it would be a massive shock if USA didn't win.
The second favourites are Australia, who have had a fantastic tournament so far. The Australian team held a 100% record, winning all five of their games in Group A but at the moment, the bookies are only offering them at odds of 10.00. The only chance the Australians can face USA is in the final, so there is confidence that the Aussie side can grab a medal but there isn't too much confidence they'll romp home with the title.
After Australia, Spain are the next favourites and can be backed at odds of 26.00. Spain only lost once in Group B but given the US side were victorious by forty points, it is easy to see why there isn't a great deal of confidence in Spain going all the way. Again, Spain are in the opposite side of the draw from USA so they can't meet America again until the final, if they both get there.
France are also available at odds of 26.00 and the French side held a 3-2 record in Group A. They lost to Australia, as did all of the teams, but the loss to Japan will have raised a few eyebrows. This is definitely a defeat that raises doubts about the French side and whether they have the mentality to take a medal in this tournament. If France get through their quarter-final match, they'll face USA or the Japanese side who have already defeated them, so it is looking like the Bronze Medal match at best for the French.
Canada can be backed at odds of 51.00, and they have lost to USA and Spain in obtaining a 3-2 record from Group B. The quarter-final tie against the French will be a challenge for Canada so this could be their last hurrah in the tournament.
As we move out towards the remaining teams, Serbia and Turkey can be backed at 101.00 while Japan are classed at 125.00, but if the Japanese side can defeat America in the quarter-finals, those odds will tumble and the tournament opens up. Don't be in a rush to back Japan at this stage.
Betting Without Favourite
Removing the United States from the equation creates a much more interesting range of odds for punters to consider. Australia can be backed at odds of 1.58, making them the team most people expect to excel without USA and Spain can be found at odds of 5.75. This has them just ahead of France, on offer at odds of 6.00 and Croatia can be backed at odds of 9.50. If you are looking to back Serbia, the odds are 21.00, Turkey can be supported at odds of 23.00 and Japan can be bet on at odds if 31.00.
To Win Medal
The odds for winning a medal follow a similar pattern although the odds of USA at 1.004 are barely worth looking at. Australia can be backed at 1.20 to take a medal while Spain can be found at odds of 2.40. France are listed at odds of 2.60 to take home a medal while Canada can be found at odds of 4.20. Serbia are available at 7.00, as are Turkey while Japan can be backed at 13.00 to take a medal back to the Far East.