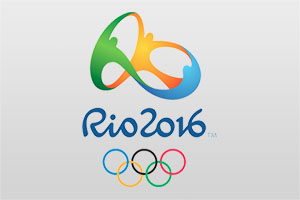 The group stages of the 2016 Olympic Women's Basketball tournament in Rio is now over and we can all look forward to the knockout round starting. Monday 15th of August is a rest day for all concerned, the remaining 8 teams are back in action on Tuesday 16th of August, and we'll preview these games well before the action takes place.
For now though, we'll round up the last of the group action and give you the lowdown on the games in the knockout round of the Rio Games.
Group A
Group A concluded on Saturday with the four qualifiers being:
Australia
France
Turkey
Japan
With the teams in second to fourth place all finishing, head to head records and points difference had to be used to split the teams and rank them in order.
Group B
The final round of group fixtures took place in Group B and the three games gave basketball fans in Brazil plenty to shout about. There were still a couple of matters to conclude, so there was excitement and drama on offer in these matches.
The score-lines from 14th August in Group of Women's Olympic Basketball were as follows:
China 62 v United States 105
Senegal 88 v Serbia 95
Spain 73 v Canada 60
There was no real surprise in the opening game of the day as the United States swept to another convincing victory. Tina Charles and Brittney Griner both grabbed 15 points in the win while Sun Mengran provided 16 points in the loss.
With China losing, Serbia knew that the final qualification spot was in the bag but they still managed to get the job done against Senegal. It was far from a convincing victory but it was enough and the Serbians move into the next round. Sonja Petrović provided 20 points in the win while Astou Traoré offered up 30 points in the defeat.
In the last game of the day, Spain and Canada were battling out for second place and it was the European side that prevailed in the end. Alba Torrens was once again a key player for the Spanish side, offering up 20 points in their 13 point victory. For Canada, Nirra Fields offered up 13 points in the loss.
Group B concluded as such:
United States with 10 points and a +204 points difference
Spain with 9 points and a +54 points difference
Canada with 8 points and a -7 points difference
Serbia with 7 points and a -21 points difference
China with 6 points and a -57 points difference
Senegal with 5 points and a -173 points difference
With every team ending up with a different points tally, there was no need to take head to head records or any other criteria into consideration.
Knockout round
The knockout round of the 2016 Rio Games begins with the quarter-final stage and all of the games will take place on Tuesday 16th August.
Game 1: Australia v Serbia
Game 2: Spain v Turkey
Game 3: France v Canada
Game 4: United States v Japan
The winning-teams progress to the semi-final stage which takes place on Thursday 18th of August and will run as follows:
Semi 1: Winner of Game 1 v Winner of Game 2
Semi 2: Winner of Game 3 v Winner of Game 4
On Saturday the 20th of August, we have the Bronze medal match; played out between the two losing semi-finalists and then we have the final itself, between the two winning sides of the semi-final.
Rankings
With respect to team rankings, we now know that the:
9th best team at the tournament was Belarus
10th best team at the tournament was China
11th best team at the tournament was Brazil
12th best team at the tournament was Senegal
This would have been a sore one for the host nation to take but at least they weren't ranked as the poorest team in the tournament, an accolade that sadly falls on Senegal. Given that Brazil and Senegal both failed to win a game, there can be no surprise at their ranking.
Points
With respect to the average points scored per game, the rankings for the group stages runs as follows:
Liz Cambage of Australia averaged 23.5 points per game
LaToya Sanders of Turkey averaged 21.8 points per game
Alba Torrens of Spain averaged 19.7 points per game
Ramu Tokashiki of Japan averaged 18.8 points per game
Damiris Dantas of Brazil averaged 18.0 points per game
Basketball fans that have followed us throughout the first week of the tournament will not be shocked by these listings as these players have been mentioned on numerous occasions in our match reviews and previews.
The most points scored in a single game was 37 and this was achieved by Liz Cambage of Australia in their 86-92 win against Japan.