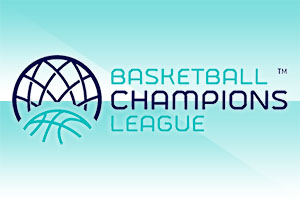 It has been a long season, with many twists and turns, but a big step in the Basketball Champions League will happen on Wednesday night.
Group K plays out, and there is one spot up for grabs, and we are on a knife-edge for the last Final 8 spot.
SIG Strasbourg vs. Turk Telekom
Both of these sides have a 2-3 record going into this game, so it is a winner takes it all match. Nizhny Novgorod are already qualified, and secure in first place. AEK also have a 2-3 record, but their head-to-head record against both of these sides means they cannot force their way into second place, regardless of how they do in their game.
Therefore, it all comes down to this.
Even the head-to-head doesn't matter. In the previous fixture, at the start of March, Turk Telecom came out on top by a score of 83-76. There was a massive performance from Nick Johnson that evening, who delivered 21 points in the win.
However, while that might give the Turkish side a psychological boost heading into this match, it doesn't given them any advantage. A Strasbourg win by a single point will make the difference when it comes to qualifying, so we should be set for an exciting game.
In matches like this, sometimes a team stumbles because they are unsure of what they need to do. When you can progress with a narrow defeat, that often becomes your aim, as opposed to winning the game. When that happens, teams often miss out, because they weren't progressive enough in their ambition.
On Wednesday night, this shouldn't be the case. Both teams know they need to win, and this should provide us with all a fascinating match.
Strasbourg have a good record at home recently, having won three out of four home games. However, they previously lost six home games in a row.
Turk Telecom have lost their two most recent away games. Before that, they were doing well, losing just three of 11 matches away from home. The side from Ankara will also hope to continue their recent record in France, having won their two most recent games there.
Brandon Jefferson is in good form for Strasbourg. The player has notched double digit scores in four of his last five games. For Turk Telekom, Kyle Wiltjer grabbed 24 points last week, and will enter the game with confidence.
AEK vs. Nizhny Novgorod
There isn't much at stake in this game. However, in the last clash, AEK suffered their heaviest BCL defeat, losing by a score of 88-60. This might inspire the hosts to a better showing on Wednesday night.