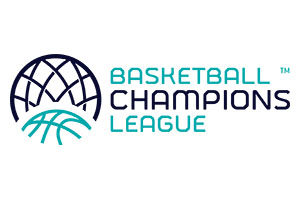 The Play-Offs are underway in the Basketball Champions League, and this is where the tournament starts to get exciting for sports fans:
The Tuesday 2nd March Champions League results were:
ERA Nymburk 91-87 Brose Bamberg
Hereda San Pablo Burgos 76-75 VEF Riga (after OT)
Dinamo Sassari 83-95 Casademont Zaragoza
Turk Telekom 83-76 SIG Strasbourg
The only road win was claimed by Zaragoza, and that is something that might come into effect again with the Wednesday night games.
There are some exciting matches, and if you are looking for Champions League basketball betting options, there will be a couple of games to keep an eye on.
Pinar Karsiyaka v Tofas Bursa
These two Turkish sides clash in Champions League action, and both were in good form in their domestic league at the weekend. Pinar enjoyed a comfortable win over Bahcesehir, while Tofas triumphed over Galatasaray. DeVaughn Akoon-Purcell was the top man with 26 points in that game.
Gokea v Lenovo Tenerife
Going by the record for both teams so far this season, the basketball betting indicators suggest a home win is likely. Gokean have won all three homes games in the Champions League this campaign. By way of contrast, Tenerife have a 1-4 record on the road for this campaign.
Happy Casa Brindisi v Hapoel Unet-Credit Holon
The preparation for this game is wildly different for both sides. The hosts enjoyed an 81-74 win in the Italian Serie A at the weekend, defeating Trieste by a score of 81-74. Derek Willis delivered a double-double of 15 points and 10 rebounds.
Holon however, haven't played domestically since February 14th, and they lost that game 100-81 at Maccabi Tel Aviv. They did enjoy a strong showing from Isaiah Miles in that game scoring 18 points.