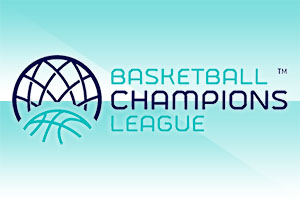 In the end, there were just two games in the Basketball Champions League on Tuesday. Both of these games went the way of the home team. The two losing sides are already facing elimination from the tournament, which shows how cut-throat this stage of the BCL is.
AEK 77-68 SIG Strasbourg – Group K
The hosts were heavily depleted going into this game six players short, but they managed to get over the line in a close game. No team led by double digits at any point in this game, but the French side will rue a strong first half showing which ultimately counted for nothing.
Keith Langford paced AEK with 19 points while Chrysikopoulos finished with 15 points, 4 rebounds and 1 block. For Strasbourg, Jaromir Bohacik had 14 points in a cruel defeat for the French side.
The Greek side are currently in first place in Group K and have two wins out of three games. Strasbourg have lost all three games so far in the group, and face a very difficult task in the remaining three games of the group.
Happy Casa Brindisi 77-75 Tofas Bursa – Group I
This game went to the wire, and there were a number of ups and downs for both sides in this clash. The hosts had a storming third quarter, but the away side had a late rally which brought them very close to turning things around. The Turkish side failed in the end though, and are now 0-3 at this stage of the Play-Offs group.
Semaj Christon had chances to take the game into overtime at the death, but nerves got the better of him, missing three out of four free-throws at the end.
Josh Bostic scored 21 points on 8 of 11 shooting from the floor, while Nick Perkins collected a double-double of 16 points and 13 rebounds. Tomislav Zubcic had 19 points in the loss.