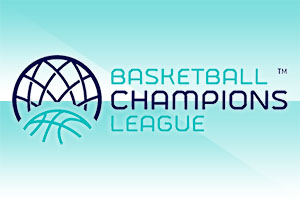 By the time this match tips off, we will already know one of the participants on the Basketball Champions League Semi-Final. However, that is of far greater importance to the fans at this point than it is for the players, because everyone involved with the remaining Final Eight games need to focus on the task at hand.
The second game played on Wednesday 5th May is:
ERA Nymburk vs. Pinar Karsiyaka
Looking at ERA Nymburk, there is a clear reason why they have managed to reach this stage of the BCL. This is a side that knows how to score points, with the Czech Republic champions averaging 89.8 points per game. When you are confident about scoring, you are halfway there, and this will drive ERA Nymburk on in this game.
However, while they have the best scoring average, it should be noted the Czech Republic side are only the third-best ranked team when it comes to offensive ratings. They are classed as averaging 115.6 points per 100 possessions.
Another factor in the Nymburk success story is how strong they are with respect to rebounds. They are the current league leaders, notching an average of 44 boards per game. This can be broken down as 30.4 defensive rebounds and 13.6 offensive rebounds.
Overall, they are second in both defensive and offensive rebound rates, indicating there is consistency at both ends of the court. This fact, allied to their strength when it comes to scoring points, indicates ERA Nymburk are a good shout for the BCL.
Of course, no matter how their statistics look up until now, if they don't deliver on Wednesday against Pinar Karsiyaka, it will count for nothing.
How will Pinar Karsiyaka fare?
In Group F, Pinar Karsiyaka got through in second place with a 4-2 record. That is no shame, and their opponents on Wednesday night also qualified from their group with a 4-2 record. Also, Pinar trailed behind Brose Bamberg, who claimed a 6-0 record in the group stage.
While it would be fair to say Pinar Karsiyaka have been unremarkable to this stage, you would also say that any team who isn't at this stage of the Basketball Champions League will be immensely jealous of them.
A real strength of the side is the way that they retain possession of the ball. On average, Pinar Karsiyaka endure 9.8 turnovers per game. They are the only team in the league to have an average of less than 10 turnovers per game.
This might not be a stat that analysts immediately turn to when looking at basketball teams, but it stands to reason it is a factor in why Pinar succeed. The more possession you have, the more opportunities you can potentially create, while similutaneously limiting your rivals.
Now, that doesn't always work out. Some teams thrive on the breakaway, which means they are happy to give up possession to get it back. However, Pinar Karsiyaka's presence in the Final Eight indicates it is working for them.