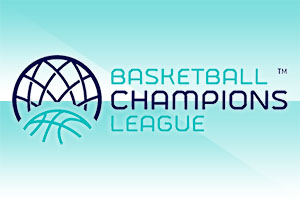 This is shaping up to be a significant week in the Basketball Champions League. We have three nights of action, so you have top-class European basketball to enjoy on Tuesday, Wednesday and Thursday in the BCL.
Tuesday night is a significant evening, with five games in total. The majority of these games are scheduled Round 4 fixtures, but as we all know, things are slightly fluid this year. This means there is a game that has been brought forward. Of course, anything which keeps the tournament on track is a positive thing.
Also, you have more basketball betting opportunities this week, and we are never going to say no to that!
Nizhny Novgorod vs. Türk Telekom
By the end of the evening, Nizhny could be celebrating their spot in the Final 8 of the tournament. For that to happen, Nizhny must win and then AEK must overcome Strasbourg later on Tuesday. That remains to be seen, but the hosts will feel confident about this game, having defeated Turk Telecom in Ankara last week.
Nizhny triumphed by a score of 84-71 in that match, and they have won six of their last seven BCL games. The Turkish side have lost their two most recent games in the BCL, but before that, they only suffered two defeats in 15 games.
Pinar Karsiyaka vs. Hapoel Unet-Credit Holon
Both teams have a 2-1 record heading into this clash.
These teams have met three times in the BCL before, with Pinar winning all three. There was a clash last week, with Karsiyaka winning 73-62 in Holon, with Raymar Morgan delivering a magnificent performance. Before that, Holon had won five games in a row, which had been their most successful run in the BCL.
Lenovo Tenerife vs. Igokea
When these sides met earlier in March, Tenerife won by a score of 82-62. Sasu Salin offered up 19 points in the biggest defeat Igokea have suffered at this stage. The hosts are on a tremendous run of form at home, having won seven home matches in a row. Six of these wins have been by a double-digit margin. If Tenerife wins again on Tuesday, they will tie their most impressive home streak in the BCL.
SIG Strasbourg vs. AEK
With a 0-3 record going into this game, Strasbourg know if they lose tonight, their Final 8 dreams are over. When these teams met earlier on this season, AEK won 77-68 in Athens. Keith Langford delivered 19 points in the win.
Brose Bamberg vs. Casademont Zaragoza
The hosts are yet to win in this stage of the tournament yet while the Spaniards have triumphed in both games. When these teams met earlier in March, Zaragoza came out on top by 77-65. The main man that evening was Elias Harris, with the former Bamberg player scoring 17 points.